A Brave Soldier by Nicolas Debon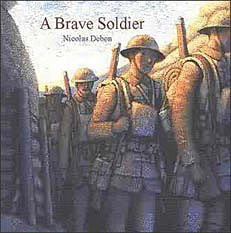 Frank is a soldier in World War 1, and he can't escape the feeling that he's just a 'cog in the machine'.  He's not even sure why he's there and what he's even fighting for. The simple plot and muted artwork powerfully presents World War 1 from a soldier's point of view and definitely puts forward an anti-war message.
In their review of this book, Booklist said "Neither romantic nor sensationalized, this is a good title to introduce elementary-school students to the history of a war in which the great majority of ordinary soldiers on both sides had absolutely no sense of why they were fighting or who was the enemy."  Very well said!
Interest Level:   Grades 2 - 5
Below are sample spreads from inside this book.  To see larger versions of these spreads, simply click on the images.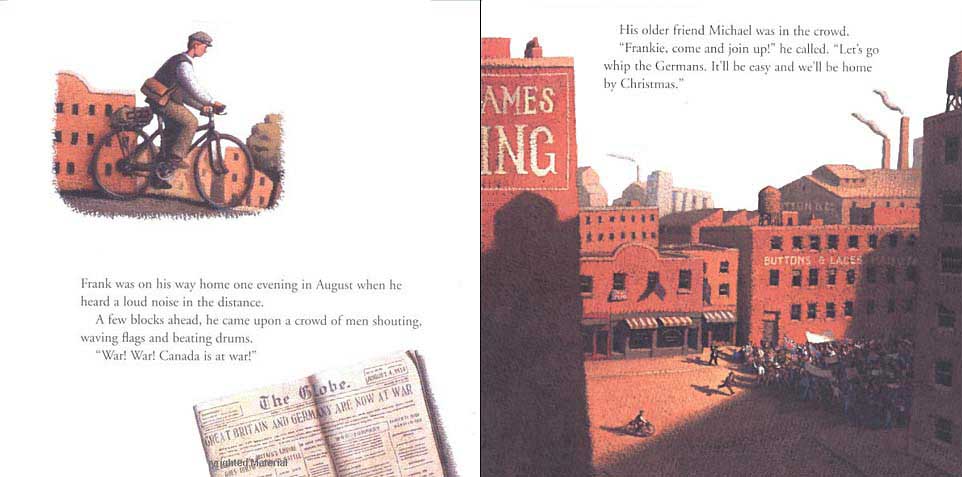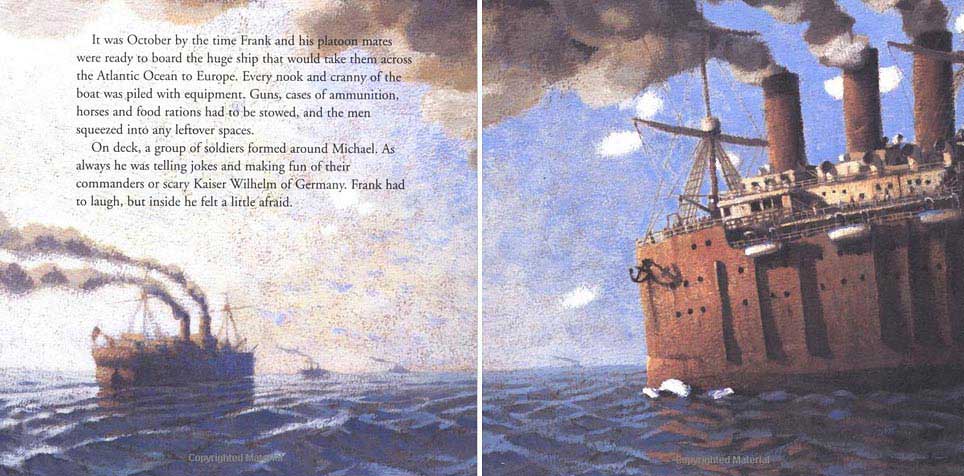 BIG SAVINGS! Check out our discounted

sale history books: just $2.75 each

Want to save 50%+ off retail? We sell great history kids books that are used but still in great shape! Perfect for teachers and parents.

Please note that if you purchase an item from Amazon, they give us a small referral fee. And that helps us cover the costs of this website.


---