A Ball for Daisy
by Chris Raschka
A Ball for Daisy is SOOOO cute!  The story is VERY simple: it's about a spunky puppy named Daisy who loves her favorite toy and is crushed with it is destroyed by a bigger dog. This is a scenario every child can relate to, and it's really quite impressive that Raschka is able to communicate such strong emotions--the joy and sadness of a beloved toy--without the benefit of any words. The illustrations are just that magical!
Please don't skip over this book just because it is wordless. A Ball for Daisy joins the growing number of brilliant recently published wordless children's books that powerfully demonstrate the power of pictures alone to tell a story.  It's not just for very little kids. The story is touching to all ages.  We are totally wordless book converts!
The book won the VERY prestigious children's book illustration award called the Caldecott Medal (2012).  This is because "rarely, perhaps never, has so steep an emotional arc been drawn with such utter, winning simplicity." (Kirkus Reviews, starred review)

We first fell in love with Raschka's swirling illustration style in The Hello, Goodbye Window, and this simple picture book is every bit as magical! And anyone familiar with Raschka will surely agree with School Library Journal, who said of this book: "Raschka's genius lies in capturing the essence of situations that are deeply felt by children."  Or the Horn Book, who said in their starred review that this book is "a story that is noteworthy for both its artistry and its child appeal."

Interest Level:   Preschool-Grade 1               Difficulty Level: age 3+   (it's a wordless book!)


See Inside A Ball for Daisy

These four sample spreads are the first four spreads in the book, and they will give you an idea of the illustration style. BUT you do truly need to see the whole book in order to grasp the powerful emotions in this wordless picture book.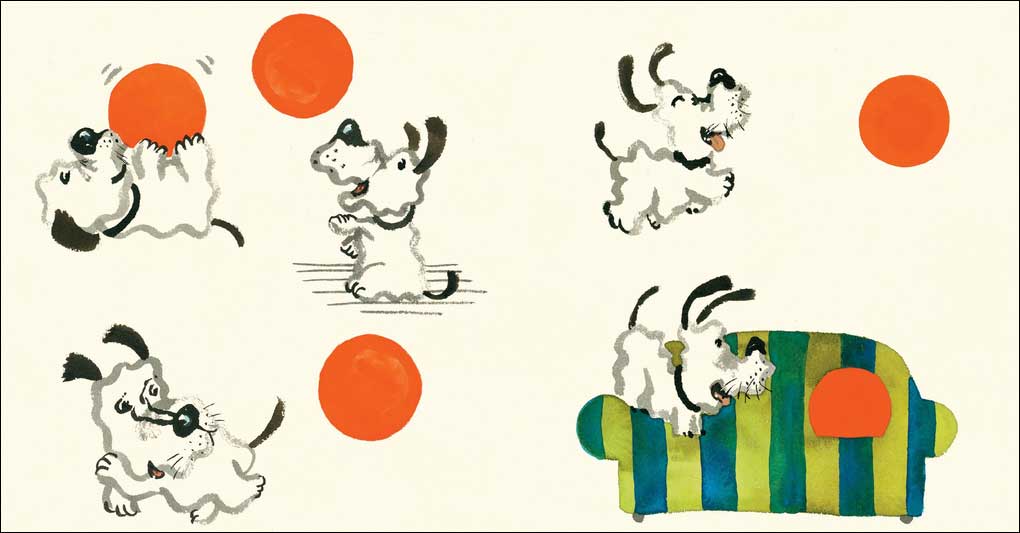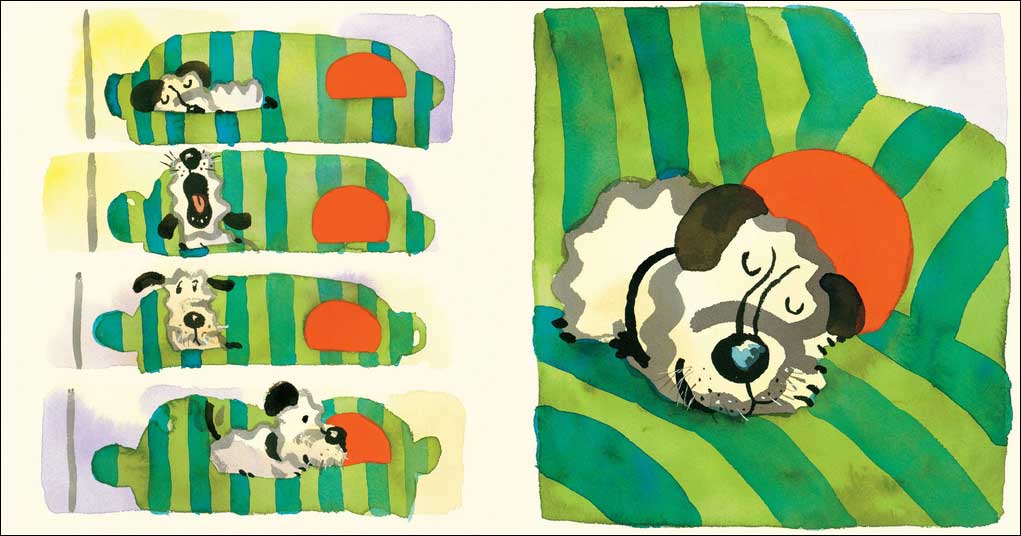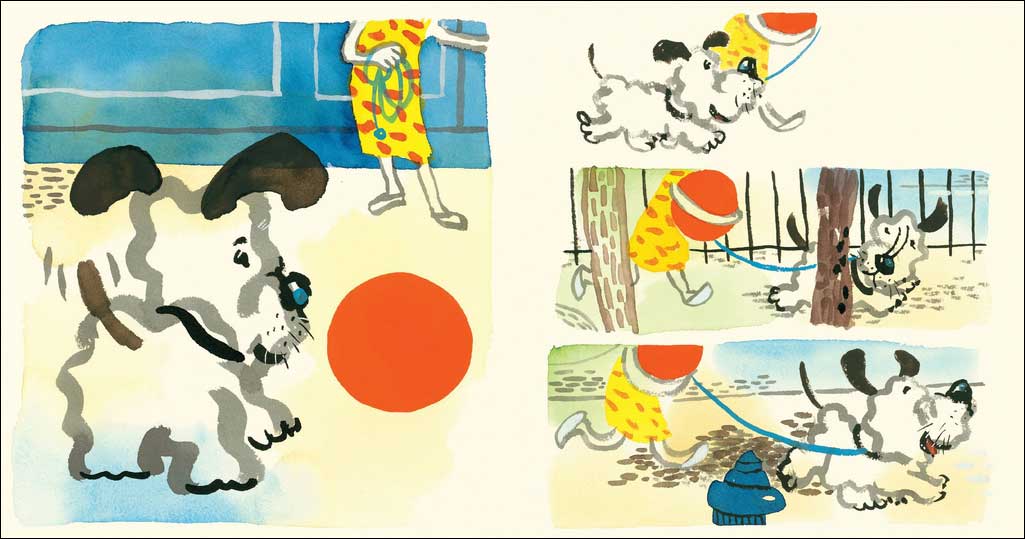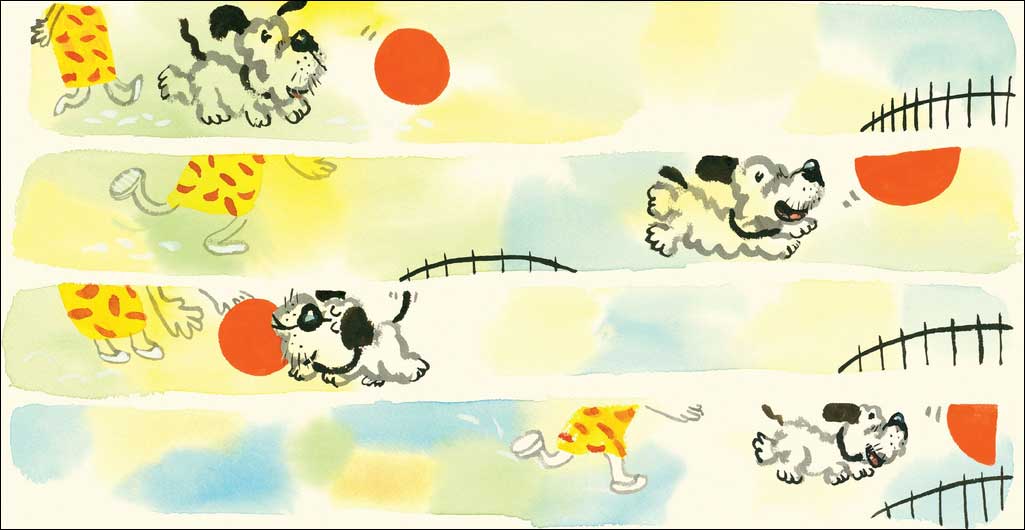 A Ball for Daisy Lesson / Activity Ideas

Author Chris Raschka has created a teachers' guide full of lesson / activity ideas that are actually applicable to a number of his books. In his guide, Chris outlines how to use this book to teach (1) Story Mapping, (2) Creating a Classroom Narrative, (3) Grammar, (4) Sequencing, and (5) Cause and Effect. To download the free teacher's guide with lesson / activity ideas, click here: A Ball for Daisy Teacher's Guide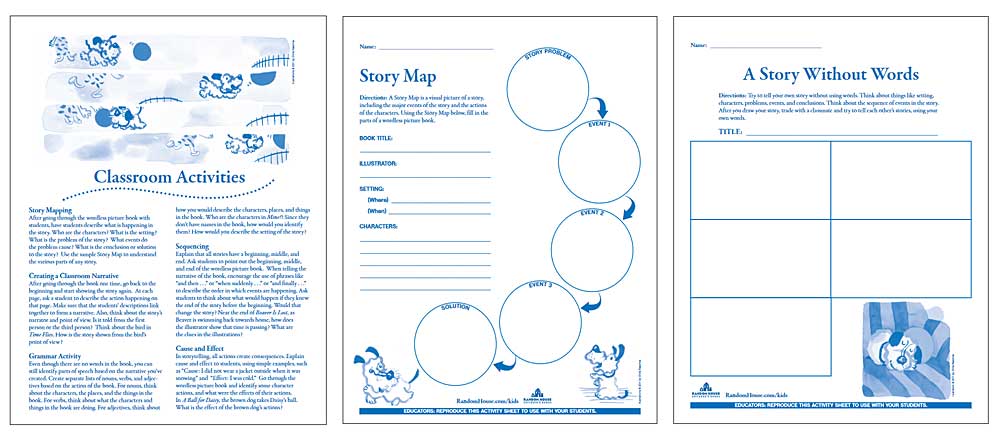 Where to now?
Now that you've seen this great book, what would you like to see now?  Please note that as an Amazon Associate, we earn from qualifying purchases.

BIG SAVINGS! Check out our discounted

Caldecott Winning Books for just $2.75
Want to save 50% or more off retail prices? Check our list of Caldecott winners that are used but still in great shape!  Great deals!