40 Uses for a Grandpa and
41 Uses for a Grandma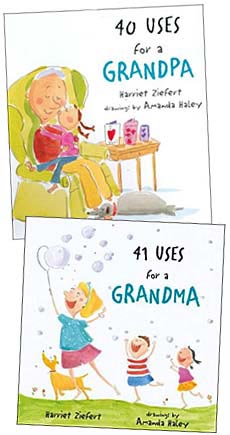 by Harriet Ziefert
illustrated by Amanda Haley
Full of whimsical illustrations, these two titles lovingly list and shows 40 or 41 fun things that grandpas and grandmas often do with their grand- children, like building a toy or timing a race or turning the page when your playing music, or even just "warming your hands." 

These book truly are 'just' illustrated lists of 40 or 41 things. The text is quite minimal, but we still think they are quite adorable and fun. Preview the pages using the Amazon 'look inside tool' to see what we mean. Some Amazon users wanted more text, but others were delighted with the books just as they are. It's probably best to peak inside and and decide for yourself before buying them.
Interest Level:  Preschool - 1st grade


See inside
Below are sample pages from inside these books. Click to see larger versions!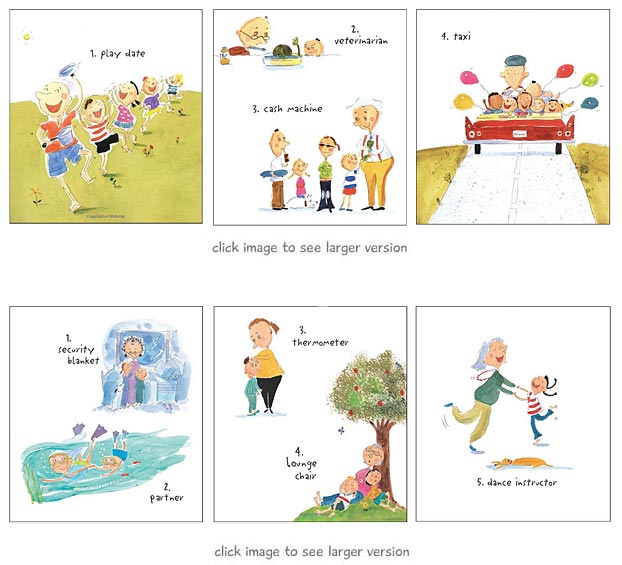 Please note that if you purchase an item from Amazon, they give us a small referral fee. And that helps us cover the costs of this website.


---