See Inside: 365 Penguins

Below are sample pages from inside 365 Penguins, written by Jean-Luc Fromental and illustrated by Joëlle Jolivet. The following sample pages show the tired and overwhelmed family after having a penguin arrive each day, month after month. As months go on and penguins keep arriving, the hilarity--and the application of math to help them cope-- increases.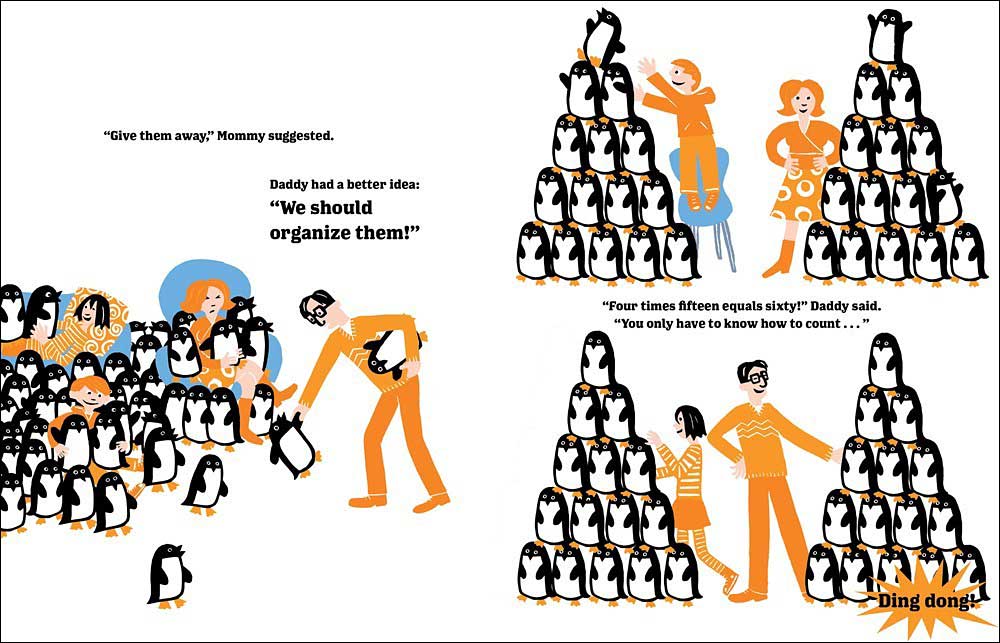 Please note that if you purchase an item from Amazon, they give us a small referral fee. And that helps us cover the costs of this website.