13 Planets
The Latest View of the Solar System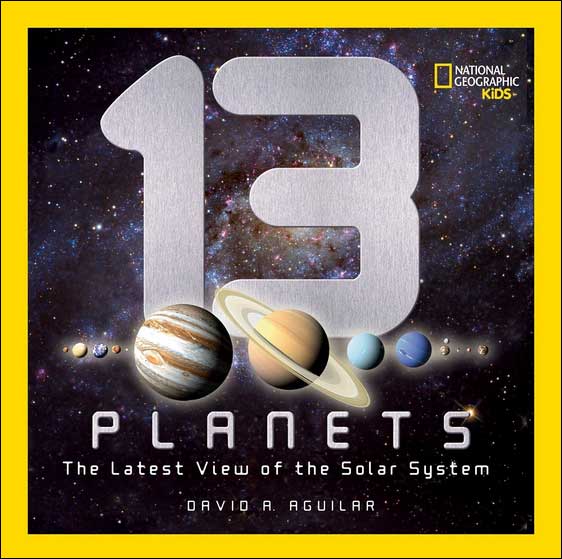 by David Aguilar  (National Geographic Kids)

The big, bright digital paintings and occasional photographs will catch students attention, but the well written text and beautifully designed format will keep the reading. This book employs the usual one-at-a-time format, then adds a final section on other solar systems outside our own at the end.  *Updated to include Pluto, Ceres, and Eris!
Reading Level
Interest Level: Grade 4-6
Grade Equivalent: 10.6
Lexile: 1120L
(note: pretty high reading level considering the intended audience is upper elementary / lower middle school)


Below are three sample spreads from inside this book.  Graphically, there's no mistaking that this is a National Geographic product.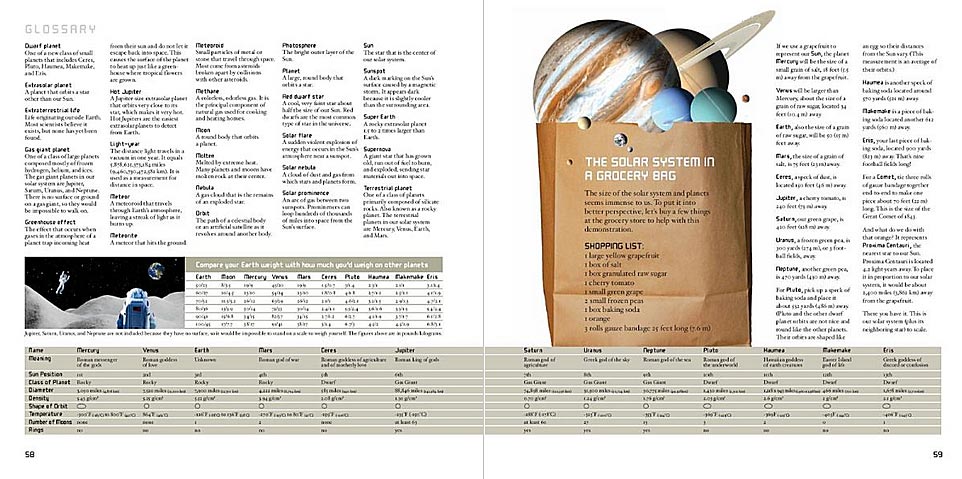 Where to now?
Now that you've seen this great book, what would you like to see now?  Please note that as an Amazon Associate, we earn from qualifying purchases.

---