123: A Child's First
Counting Book

by Alison Jay

A little girl dreams that she travels to a magical land full of popular fairy tale characters like three little pigs, four frog princes, six gingerbread men... Each spread is devoted to a number from 1-10 and back again. Jay's charming illustrations --with her trademark crackle glaze finish -- are the star of the show, as the text is minimal and largely there to support the illustrations.
In a starred review, Publisher's Weekly said, "The pictures are a wonder to behold...like missives from a universe where it's Once Upon a Time 24/7." Well said!  And, Jay includes more counting opportunities in the backgrounds of each spread. Fun!

Interest Level:    Preschool -Grade 3   

See Inside:
Below are sample illustrations from inside this book. There isn't much text (see below), but the crackle-style folk art illustrations are very darling!!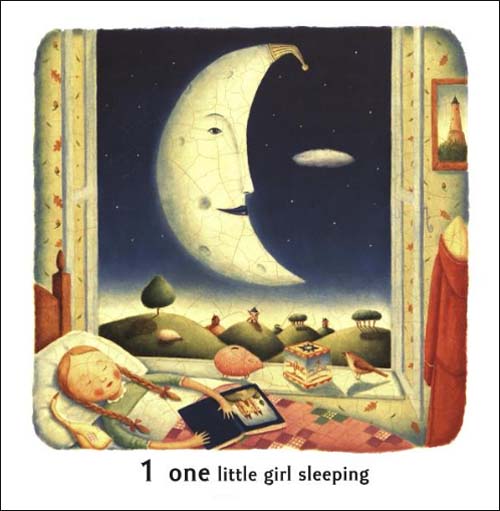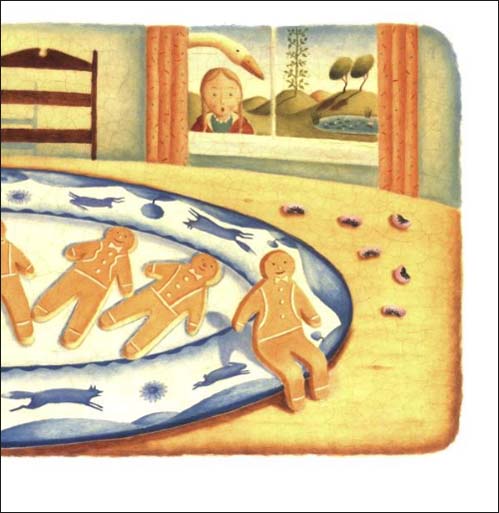 Where to now?
Now that you've seen this great book, what would you like to see now?  Please note that as an Amazon Associate, we earn from qualifying purchases.