Weather for Kids


best children's books



Children are often naturally curious about weather, particularly if they live in places that have weather extremes or severe weather. They want to know the whys, the whens and the wheres of weather!  This is a great subject to teach because weather is a phenomenon that's clearly visible and  it impacts children's lives on a daily basis. The books below capitalize on that natural sense of wonder and excitement, making teaching weather easy and fun.
There are both fiction and non-fiction books below on weather for kids.  All cover weather in some way. We think mixing both types of books makes for a more interesting and engaging unit on weather (and more fun for individual readers, who can learn the whys and wheres, and also about people's experiences of weather.
To see individual books, click on the linked title. And, to save over 50% off the retail cover price, be sure to check out our SALE books!


Best Books on Weather for Kids

with links to buy on Amazon
Come on Rain
(a girl pleads for rain to end
the sweltering summer heat)
by Karen Hesse
Kindergarten - 2nd grade

Hurricane
(two brothers waiting out a hurricane
go on a journey of the imagination)
by David Wiesner
Kindergarten - 2nd grade
Feel the Wind
Let's Read & Find Out Science
(how wind impacts weather, what
causes wind, how humans use it...)
by Arthur Dorros
Kindergarten - 2nd grade

Flash, Crash, Rumble, & Roll
Let's Read & Find Out Science
(basic intro to thunderstorms, with
helpful illustrations and diagrams)
by Franklyn Branley
Kindergarten - 4th grade
Oh Say Can You Say What's
The Weather Today
All About Weather
(Cat in the Hat Learning Library)
by Tish Rabe 
Kindergarten - 3rd grade

On the Same Day in March
A Tour of the World's Weather
(what the weather is like on March
17th in spots around the world)
by Marilyn Singer
Kindergarten - 3rd grade
Twister
(story of a family riding out a tornado,
good depictions of tornado stages)
by Darleen Bailey Beard
Kindergarten - 3rd grade

The Cloud Book
(a classic--good, if a bit dated--
book about clouds for kids)
by Tomie dePaola
Kindergarten - 2nd grade
Ready to Read Weather Series
('Ready-to-Read' level 1 weather books that use simple language,
just one or two sentences on each spread, and charming illustrations
to teach children the basics on four different types of weather)
by Marion Bauer
Preschool - 1st grade
Exploring the Elements series
(children share what they like about snow, sun, wind, or rain,
plus ask related questions that are then answered in fold-outs)
-Who Likes the Wind?   -Who Likes the Snow?
-Who Likes the Rain?    -Who Likes the Sun?
by Etta Kaner
preschool - 2nd grade
The Story of Snow
The Science of Winter's Wonder
(all about snow formation, incl.
dazzling snowflake close-ups)
by Mark Cassino
2nd grade - 4th grade
Thunder-Boomer!
(A big storm rolls in and cools
everything down on a hot
summer day on the farm)
by Shutta Crum
Kindergarten - 2nd grade
Clouds
(types of clouds and how to
forecast the weather with them)
by Anne Rockwell
1st grade - 3rd grade
Cloud Dance
(blends fiction, science, and art--
better for the end of the unit)
by Thomas Locker
2nd grade - 5th grade

Tornado Alert
(a Let's Read & Find Out
Science book that explains the
what, where, how of tornadoes)
by Franklyn Branley
1st grade - 4th grade
Down Comes the Rain
(a Let's Read & Find Out
Science book that covers
all the basics of rain)
by Franklyn Branley
2nd grade - 4th grade
Kid's Book of Weather
Forecasting
(the science behind meteorological
forecasts, plus activities)
3rd grade - 6th grade
DK Eyewitness Weather
(packed mix of weather facts,
maps, diagrams...)
by Brian Cosgrove
5th grade - 8th grade
I Face the Wind
(teaches the basics of wind,
plus activities to experience it)
by Brian Cosgrove
5th grade - 8th grade
Man Who Named the Clouds
(biography of the man who created
the cloud classification system)
by Julie Hanna
3rd grade - 5th grade
Blizzard
(retelling of the 1888 blizzard that
brought the northeast to a standstill)
by Jim Murphy
5th grade & Up

Twister on Tuesday
Magic Tree House -- Jack & Annie land
near a prairie schoolhouse in the
1870s and experience a real twister)
1st grade - 3rd grade

Seymour Simon Weather Books
a bunch of books on weather for kids, all by the man that the
New York Times called  "the dean of children's science writers"
3rd grade - 8th grade

Sector 7
(a boy discovers a gateway to
a big 'cloud factory' in the sky)
by David Wiesner
all ages

Inside a Hurricane
(the Magic School Bus experiences
the full drama of a hurricane)
by Joanna Cole
Preschool - 3rd grade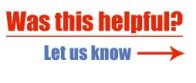 We LOVE getting likes!  It makes us want to keep making these lists!  :) Please press LIKE if you found this information helpful. And help us spread the word by sharing the page.


Or Pin this page to your Pinterest board to share it and remember it for later. :)