The Moon Seems to Change
(Let's Read and Find Out About Science series)
by Franklyn Branley
illustrated by Barbara & Ed Emberley

This is a charmingly illustrated and simply told explanation of moon phases. Includes a fun and effective experiment using a flashlight, a pencil, and an orange. School Library Journal called it "a welcome addition to science collections for young children" helps children understand what the moon looks like at different phases and why it changes.
As with all books in this series, this title include a related experiment at the back. :)

Interest Level:  K-Gr. 3         Grade Level Equiv: 2.5            Lexile Measure: 470L


This book is part of the fabulous "Let's Read and Find Out Science" series of books.  (For more books in this series, see bottom of page). Below are sample spreads from inside this book.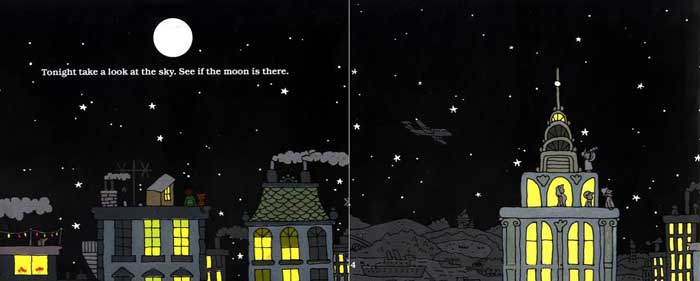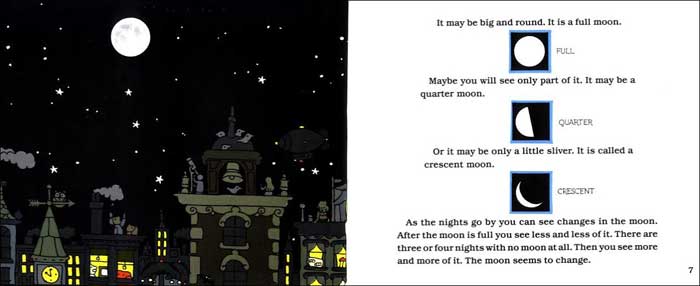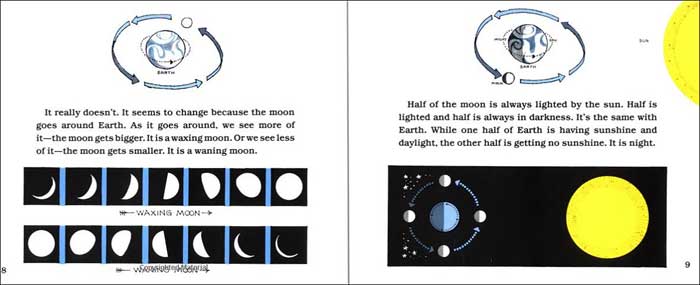 To learn more about this book, click the link below.  Please note that if you purchase an item from Amazon, they give us a small referral fee. (This helps pay for site hosting costs, thus allowing us to keep everything free for site visitors!)

---
There are more Let's Read and Find Out Science books. We really like this series. The authors and illustrators do such a good job of taking complex science subjects and putting them into kid friendly doses and language!  They are definitely worth checking out. You can learn more about this great series of books by clicking on the book covers below or the link above.



---