Teaching the Alphabet

with the Best Kids Books

What could be more fun than teaching the alphabet with clever, creative, adorable,  funny children's books!  The two go hand in hand, and kids just love seeing all the fun themes that authors and illustrators build their unique alphabet books around. Children's books are such a great tool for helping young ones make that important first step in learning to read: learning the letters of the alphabet. 

Additionally, alphabet books are often among a child's first exposures to read alouds as well as the skill of acquiring knowledge from printed text. Thus, selecting fun, engaging, and educational picture books to use in your preschool and kindergarten alphabet lessons is a vitally important task.
And don't forget that ABC books aren't just for little ones!  Yes, they're invaluable to use when actually teaching the alphabet letters, but ABC books are also often used by authors and illustrators as merely the structural framework around which they can explore a theme, a story, or an artistic form.  Many alphabet books are actually quite sophisticated, and we've made to sure to include some of those 'big kid abc books' on this list as well. 
Books for Teaching the Alphabet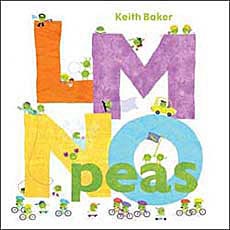 LMNO Peas 
(peas doing different activities and
jobs for each alphabet letter)
by Keith Baker
preschool - 1st grade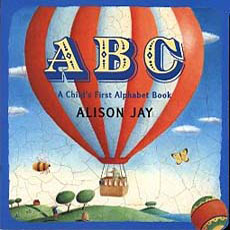 ABC: Child's First
Alphabet Book
(very basic but darling 'a is for'
book) by Alison Jay
preschool - Kindergarten

Paul Thurlby Alphabet   
(basic "a is for ___" format with
ADORABLE illustrations!!!)
by Paul Thurlby
preschool - 1st grade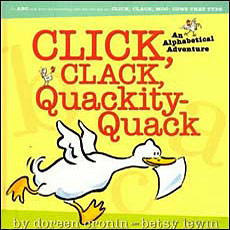 Click, Clack, Quackity-Quack
(animals type their way thru the
alphabet on Farmer Brown's farm)
by Doreen Cronin
Preschool - 1st grade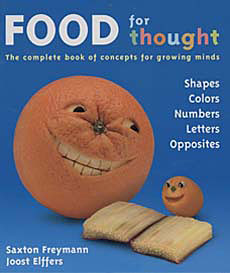 Food for Thought 
(oddly adorable collection of 'food sculptures' for teaching concepts)
by Saxton Freymann
preschool - 1st grade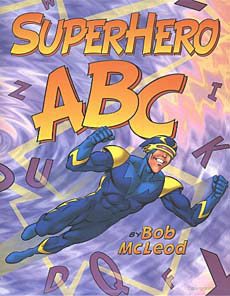 Superhero ABC 
(collection of funny superheroes with
traits that start with a given letter)
by Bob McLeod
Kindergarten - 4th grade

The Graphic Alphabet 
(clever, minimalist 'a is for ___'
book -- a Caldecott Honoree!)
by David Pelletier
all ages

Alphabeasties 
(animals created by the initial
letter of the animal's name)
by Sharon Werner
Kindergarten - 4th grade

Alphabeep 
(A Zipping, Zooming ABC -- great
for teaching the alphabet)
by Debora Pearson
Preschool - 2nd grade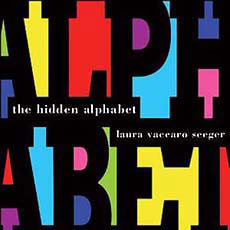 The Hidden Alphabet 
(creative use of flaps and negative
space help teaching alphabet letters)
by Laura Vaccaro Seeger
Preschool - 2nd grade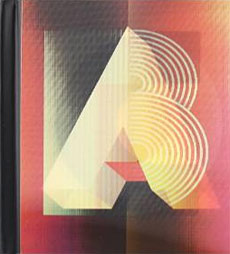 ABC3D 
(pop-up letters, "most innovative
alphabet book of...the decade" [WP])
by Marion Bataille
all ages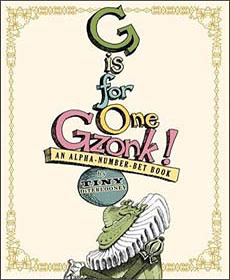 G is for One Gzonk! 
(made up, Seussian creatures
and rhymes--one for each letter)
by Tony DiTerlizzi
Kindergarten - 3rd grade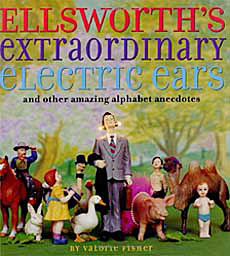 Ellsworth's Extraordinary
Electric Cars
(twenty-six alphabet worlds made
with miniatures) by Valorie Fisher
preschool - 3rd grade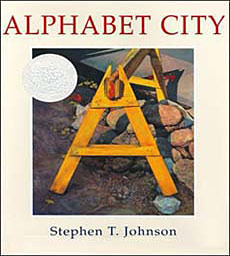 Alphabet City 
(alphabet letters show up in various
city scenes, a Caldecott book!)
by Stephen Johnson
all ages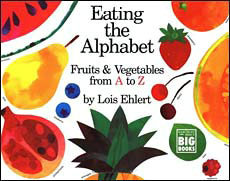 Eating the Alphabet 
(presents fruits and vegetables
for each letter of the alphabet)
by Lois Ehlert
preschool - 3rd grade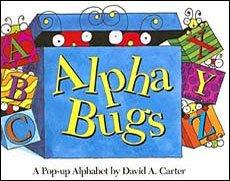 Alpha Bugs 
(pop-up book with silly made-up bugs,
ie: jar of jumping jellybean bugs)
by David Carter
preschool - 2nd grade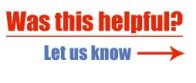 We LOVE getting likes!  It makes us want to keep making these lists!  :) Please press LIKE if you found this information helpful. And help us spread the word by sharing the page.


Or Pin this page to your Pinterest board to share it and remember it for later. :)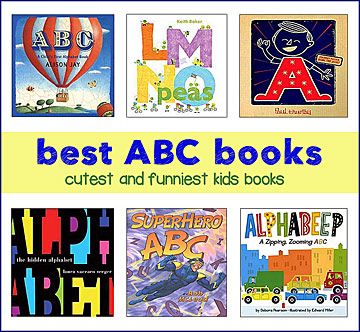 ---