Teaching Nouns
with Great Kids Books
We really like teaching nouns. The kids get them quickly -- easier than other parts of speech! The books below can add some fun.  The children's books at the top of this list are for early introductions to nouns -- essentially defining nouns and giving engaging examples. Then, further down this list are noun books for older kids, especially books focused on collective nouns.
We definitely need to grow this list with more great children's books for teaching verbs. If you happen to know any children's books that are great to use when teaching verbs, let us know!


Books for Teaching Nouns
with links to buy from Amazon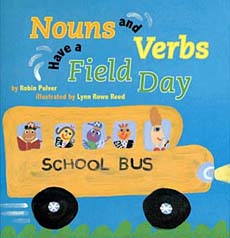 Nouns and Verbs Have
a Field Day
(cute story that teaches that
sentences need nouns & verbs)
by Robin Pulver
1st grade - 4th grade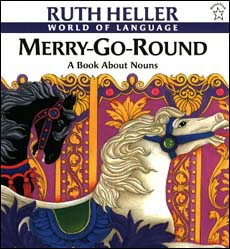 Merry-Go-Round
A Book About Nouns
(teaches all about nouns, including common, proper, abstract...)
by Ruth Heller
3rd grade -7th grade

One Sheep, Two Sheep:
A Book of Collective
Nouns
(adorable counting book that
also teaches collective nouns)
by Patricia Byers
2nd grade - 4th grade
A Mink, a Fink, a
Skating Rink:
What is a Noun?
(Words are CATegorical)
by Brian Cleary
2nd grade - 4th grade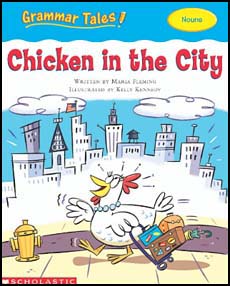 Chicken in the City  
(country chicken LuLu heads
to the big city where she
finds a plethora of nouns)
by Maria Fleming
2nd grade - 4th grade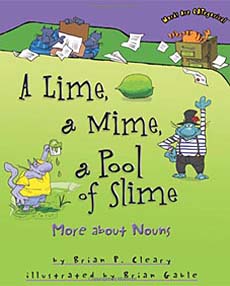 A Lime, a Mime, a
Pool of Slime:
More about Nouns
(Words are CATegorical)
by Brian Cleary
2nd grade - 4th grade
Incredible Ned: You
Could See What He Said  
(every time Ned says a noun, it
appears over his head)
by Bill Maynard
Kindergarten - 2nd grade
If You Were a Noun   
(a Word Fun series book that
uses an outer space theme
to teach about nouns)
by Michael Dahl
1st grade - 3rd grade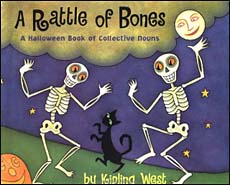 A Rattle of Bones:
(A Halloween Book of
Collective Nouns)
by Kipling West
2nd grade - 5th grade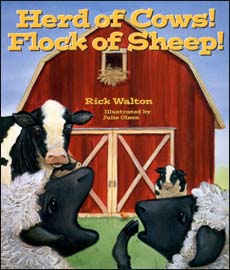 Herd of Cows!
Flock of Sheep 
(animals team up to save the
farm! -- teaches collective nouns)
by Rick Walton
Kindergarten - 5th grade

A Cache of Jewels
and Other Collective
Nouns 
(defines collective nouns, then
gives 25 vibrant examples)
by Ruth Heller
1st grade - 4th grade

---
If you haven't found the right book for you on this list, you may want to check out: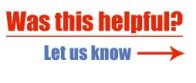 We LOVE getting likes!  It makes us want to keep making these lists!  :) Please press LIKE if you found this information helpful. And help us spread the word by sharing the page.


Or Pin this page to your Pinterest board to share it and remember it for later. :)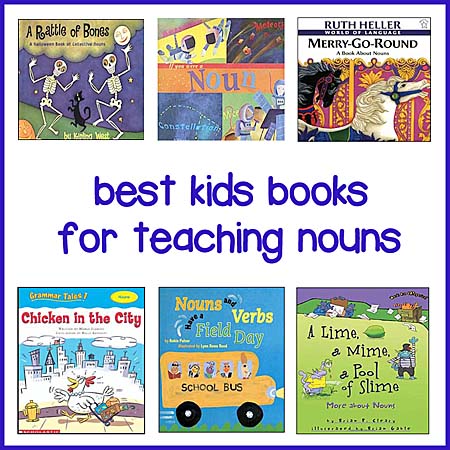 ---