Teaching Addition
with great children's books
If you're teaching addition to your children, check out these creative, educational picture books that make learning addition so much fun! These books make learning addition so fun that your kids might completely miss the fact that they're actually learning addition. And really, aren't those the scenarios when learning really sticks. 
Plus, funny and clever math picture books helps ensure lessons are well differentiated!  Memorizing addition facts is the easy part of teaching addition. What is often more difficult for children is formulating the math problem from a real world scenario and/or seeing how addition is used in everyday life. That's where addition children's books really come in handy. Each of the books below provide engaging ways to introduce story problems and real world scenarios into your addition lessons.


SALE

on Addition Books for Kids!
save big on used books


Save up to 50% off the cover price when you buy addition picture books from us. Our books are used but still in great shape! To learn more, click the link below.


Best Books for Teaching Addition
with links to buy on Amazon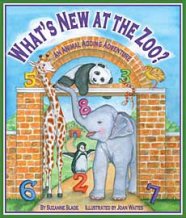 Whats New at the Zoo?
(zoo scenes pose
addition scenarios)
Kindergarten - Grade 1

One is a Snail,
Ten is a Crab
(counting/adding the feet
of different animals)
Preschool - 2nd grade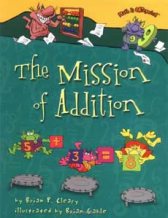 The Mission of Addition
(cartoony approach to
teaching addition--kids love!)
Kindergarten - 2nd grade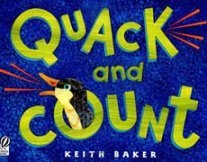 Quack and Count
(a duck family waddles into
different ways to make seven)
Preschool - 1st grade
Animals on Board
(one digit addition story
problems plus a mystery)
Preschool - 2nd grade

Domino Addition
(uses dominoes to teach
counting and addition facts)
Kindergarten - 3rd grade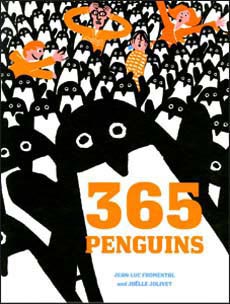 365 Penguins
(the arrival of a penguin
a day teaches adding)
1st grade - 4th grade

Math for All Seasons
(power of thinking creatively
when solving addition)
1st grade - 4th grade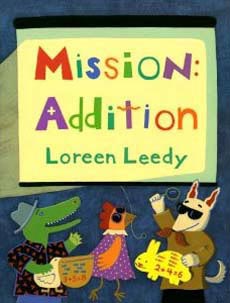 Mission: Addition
(Miss Prime's class learns
to add in different scenarios)
1st grade - 3rd grade
512 Ants on Sullivan St
(one ant stumbles upon a picnic,
then two, then four, and so on)
1st grade - 3rd grade

Five Silly Fishermen
(a funny tale of adding
errors leading to panic)
Preschool - 1st grade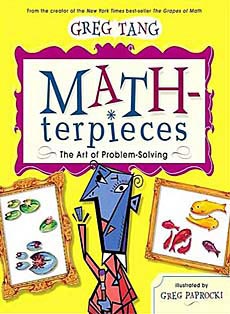 Math-terpieces
(uses famous art to help kids
see benefits of grouping)
1st grade - 4th grade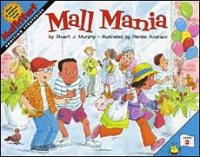 Mall Mania
(friends count mall visitors to
see who'll be the 100th one)
1st grade - 3rd grade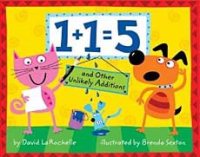 1+1=5
and Other Unlikely Additions
(fun riddles, not for beginners!)
1st grade - 3rd grade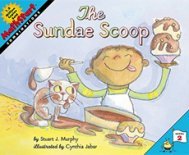 The Sundae Scoop
(different combinations
in making a sundae)
1st grade - 3rd grade
Other Books for Teaching Addition

We haven't yet had a chance to write review pages for these addition children's books, but we wanted to let you know about them since they look cute and all teach different aspects of early addition (ie: A Fair Bear Share teaches addition in sets of 10, Jack the Builder teaches counting on, and Ready, Set, Hop teaches counting on).




Several of these books are part of the MathStart series. Until we get a chance to review them, you can find out more information by visiting the MathStart website.

Why teach math with children's books?

Teachers can use these books to add a fun, literacy component to their addition lessons and parents can read these books with their kids to help reinforce what's taught in the classroom. The majority of our books are geared to early addition lessons. We'd like to find children's books with more advanced addition. Let us know if you know of any!

---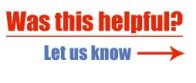 We LOVE getting likes!  It makes us want to keep making these lists!  :) Please press LIKE if you found this information helpful. And help us spread the word by sharing the page.


Or Pin this page to your Pinterest board to share it and remember it for later. :)