Teaching Similes
and Metaphors

books for metaphor & simile lesson plans

Metaphor and simile lesson plans can be a lot of fun. There's such an inherent creativity in them! The children's books below can help encourage children's creativity and provide clever 'real world' examples of how they enhance writing! Metaphors and similes are like a box of chocolates-- you never know what the students will come up with.
Once the creative juices start flowing, that is. Some students get stuck in the "I can't think of anything" mentality, so it's a good idea to start the writing activity by exposing kids to creative and fun examples.  The children's books on this page are great for this. Once kids see some examples, they have a jumping off point for their own creations!  We'd love to grow this list!  If you have a favorite book that you use in metaphor and simile lesson plans, please take a minute to share it with us by clicking here.
Books for Teaching Similes & Metaphors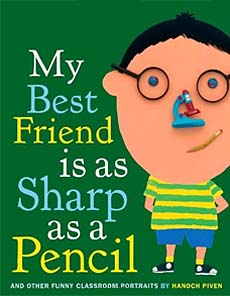 My Best Friend is as
Sharp as a Pencil
& other funny classroom portraits
by Hanoch Piven
1st grade to 5th grade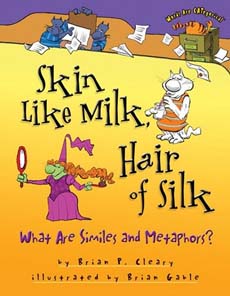 Skin Like Milk, Hair of Silk
What Are Similes & Metaphors?
(Words are CATegorical series)
by Brian Cleary
1st grade and up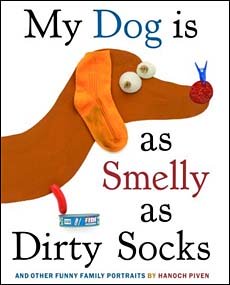 My Dog is as Smelly as
Dirty Socks
and other funny family portraits
Hanoch Piven
1st grade to 5th grade
Muddy as a Duck Puddle
and other American similes
by Laurie Lawlor
2nd grade to 5th grade
Stubborn as a Mule
and other Silly Similes
by Nancy Loewen
2nd grade to 5th grade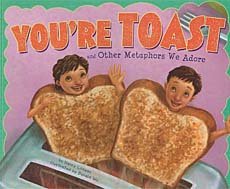 You're Toast and Other Metaphors We Adore
by Nancy Loewen
2nd grade to 5th grade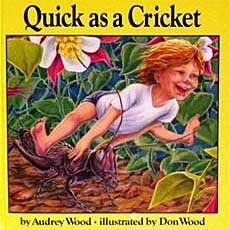 Quick as a Cricket
by Audrey Wood
Crazy like a Fox: A Simile Story
by Loreen Leedy
Kindergarten to 3rd grade


We also have a list of kids' books that have lots of similes and metaphors, and thus would be good as examples during simile lesson plans.  To see those books, click the arrow below.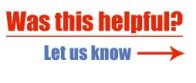 We LOVE getting likes!  It makes us want to keep making these lists!  :) Please press LIKE if you found this information helpful. And help us spread the word by sharing the page.


Or Pin this page to your Pinterest board to share it and remember it for later. :)