Punctuation Rules
in Kids Books
We think teaching correct punctuation rules is actually pretty fun. Do you? Okay, maybe we're weird, but we think it can be a hoot. Goodness, some kids really struggle with correct punctuation-- not only using it correctly in their own writing, but also grasping how the meaning of what they are trying to say can be radically altered depending on punctuation usage.
Children's books like the ones listed below can be a great tool for teaching correct usage as well as the pitfalls of incorrect usage.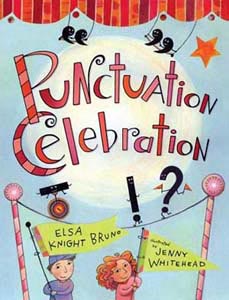 Punctuation Celebration
(14 adorably illustrated poems
about punctuation marks)
by Elsa Knight Bruno
2nd grade - 7th grade

Punctuation Takes a Vacation
(silly story about what happens
when punctuation marks go on
vacation--nothing makes sense!)
by Robin Pulver
1st grade - 3rd grade

Alfie the Apostrophe
(punctuation marks compete in
the punctuation talent show by
displaying their unique traits)
by Moira Donohue
1st grade - 3rd grade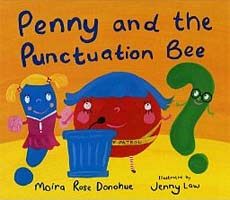 Penny & the Punctuation Bee
(the punctuation bee is coming and
punctuation marks are preparing;
sequel to Alfie but not as good)
by Moira Donohue
1st grade - 3rd grade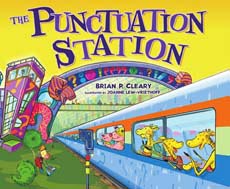 The Punctuation Station
(a family of giraffes learns all
about punctuation marks on a train
ride to Punctuation Station)
by Brian Cleary
1st grade - 3rd grade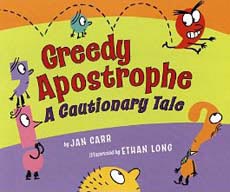 Greedy Apostrophe
(the punctuation marks each
have an assignment, but Greedy
Apostrophe wants to do it all)
by Jan Carr
1st grade - 3rd grade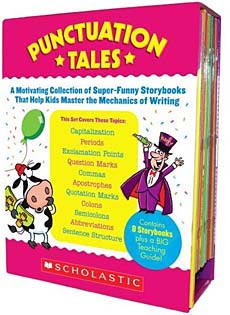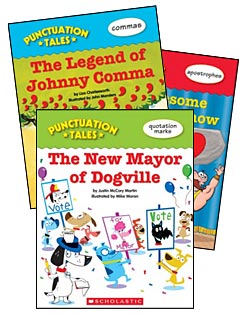 Punctuation Tales series
Subtitle: "A Motivating Collection of Super-Funny Storybooks
That Help Kids Master the Mechanics of Writing"
collection by Scholastic
Kindergarten - 2nd grade

Eats, Shoots, & Leaves
Why, Commas Really DO
Make a Difference
by Lynne Truss
1st grade - 4th grade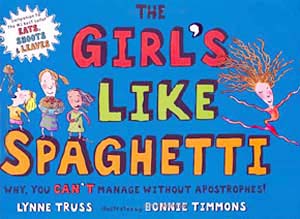 The Girl's Like Spaghetti
Why, You Can't Manage
Without Apostrophes!
by Lynne Truss
2nd grade - 4th grade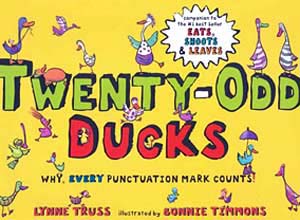 Twenty-Odd Ducks
Why Every Punctuation Mark Counts
by Lynne Truss
3rd grade - 6th grade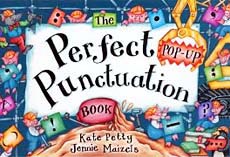 The Perfect Punctuation
Pop-Up Book
by Kate Petty
3rd grade - 5th grade

Yo! Yes?
(not specifically about punctuation
rules but great for showing how it
impacts inflection and meaning)
by Chris Raschka
Preschool - 2nd grade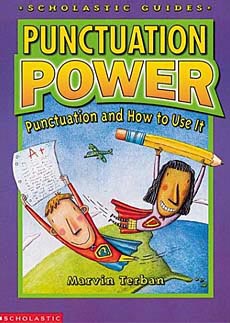 Punctuation Power
Punctuation and How to Use It
(clearly written guide on basic
punctuation rules for middle grades)
by Marvin Terban
4th grade - 9th grade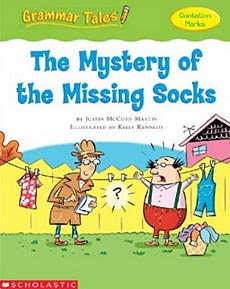 Mystery of the Missing Socks
(ace reporter solves a mystery --
teaches quotation marks)
Grammar Tales series
by Justin Martin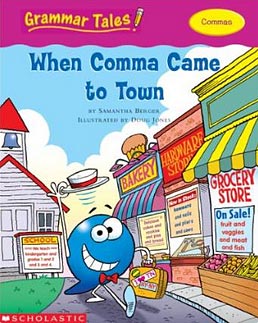 When Comma Came to Town  
(Comma visits the town of 'And' --
teaches comma usage
(Grammar Tales series)
by Samantha Berger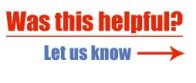 We LOVE getting likes!  It makes us want to keep making these lists!  :) Please press LIKE if you found this information helpful. And help us spread the word by sharing the page.


Or Pin this page to your Pinterest board to share it and remember it for later. :)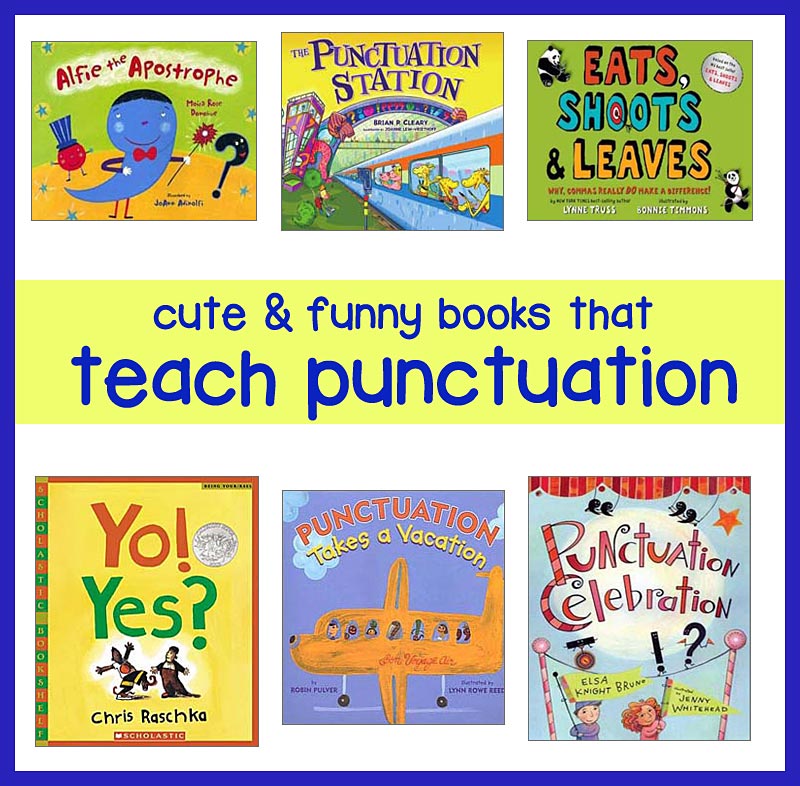 ---