Book Title

Once Upon a Starry Night: A Book of Constellations
by Jacqueline Mitton; illustrated by Christina Balit

Teachers who liked Zoo in the Sky (above) will want this companion title that features 10 constellations and the Greek myths upon which they are based. The retellings are short but power- ful, and the illustrations are again, truly stunning.

This companion book to Zoo in the Sky focuses on 10 constellations and retells their associated Greek myths. The narrative for each is short but powerful, and the illustrations are stunning.

Reading levels
Interest Level: K-Gr. 4         DRA Level:  n/a
Difficulty Level: age 4-8       Lexile Measure: n/a

TItle Reading Levels

Interest Level:                             DRA Level:                            Lexile:
Grade Level Equiv:                    Guided Reading:  



See Inside This Book

Below are sample spreads from inside this book.  To see larger versions of these spreads, simply click on the images or click here.


To learn more about this book, click the link below.  Please note that if you purchase an item from Amazon, they give us a small referral fee. (This helps pay for site hosting costs, thus allowing us to keep everything free for site visitors!)

---


You may also want to check out other books in the Math Start series, such as those shown below. To learn more, click on the images below or here.  :)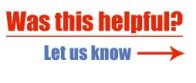 We LOVE getting likes!  It makes us want to keep making these lists!  :) Please press LIKE if you found this information helpful. And help us spread the word by sharing the page.


Or Pin this page to your Pinterest board to share it and remember it for later. :)


---