On Earth
by G. Brian Karas

On Earth is an illumination of the earth's orbit, rotation, and tilt through "poetic text and gorgeous illustrations." (School Library Journal)
While not as straightforward as some other titles, most students will get the message about how these factors relate to our days, years, and seasons, and the striking and colorful illustrations will keep them engaged from cover to cover.
This book was an American Library Association Notable Children's Book in 2006.

Reading Levels
Interest Level:  Grades 1-5
Grade Level Equivalent:  2.3  (2nd grade, 3rd month)
Guided Reading Level:  K 
DRA Level:  18
Lexile Measure:  660L


Below are sample spreads from inside this book.  We LOVE Brian Kara's cute pictures. How could you not. :)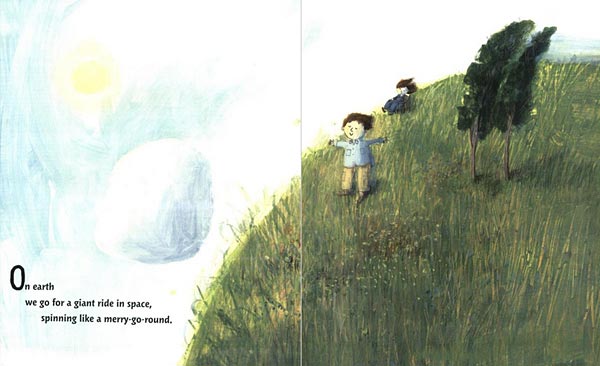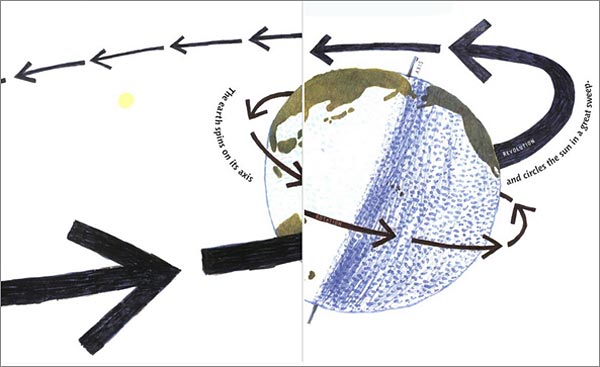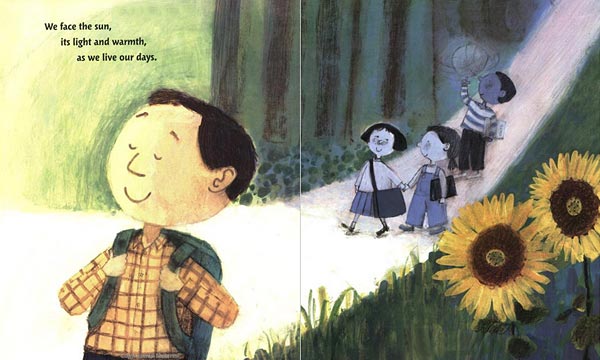 To learn more about this book, click the link below.  Please note that if you purchase an item from Amazon, they give us a small referral fee. (This helps pay for site hosting costs, thus allowing us to keep everything free for site visitors!)

---


We love books by Brian Karas. His illustration style is ADORABLE.  He has illustrated dozens of books and written a handful as well.  If you love this cute and educational book, check out his other children's books by clicking on the book covers below or the author's name above.


---