Not Judging by Appearances

Best Books for Teaching This Trait
Not judging by appearances...what a topic. That's something that all age groups could stand to have regular lessons on!  As with so many other Character Education topics, simply telling children not to judge others by their looks is not nearly as effective as a good story that shows the folly of doing so.
Below are some fun and effective children's books that might help children to see the importance of getting to know others rather than forming snap judgements based on looks. We'd like this list to be much longer because it's such an important topic and because it's unfortunately one that must be taught and retaught and retaught. If you know of a good children's book for this category, please do let us know.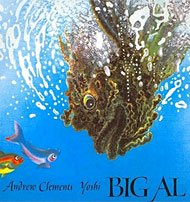 Big Al
(Al's so big and ugly, the
other fish are afraid of him.
They don't know he's the
nicest fish in the sea.)
Kindergarten - 2nd grade
Stand Tall, Molly
Lou Melon
(people judge Molly Lou
as 'different', but she knows
she's awesome--and
soon they'll find out too)
Kindergarten - 2nd grade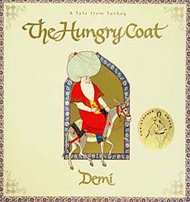 The Hungry Coat
(Turkish folk tale about
what happens when party-
goers judge a fellow guest
by this worn-out coat)
Kindergarten - 4th grade

The New Bear
at School
(Boris the bear just wants
to make friends at his
new school, but they think
all bears are scary.)
Preschool - 2nd grade

Chicken Big
("a sort of mash-up of 
Chicken Little and Blind
Men and the Elephant"
[Booklist])
Preschool - 2nd grade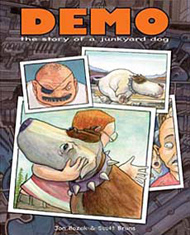 Demo: Story of a
Junkyard Dog
(a supposedly ferocious
dog helps teach a town
a few lessons incl. not
judging by appearances)
2nd grade & Up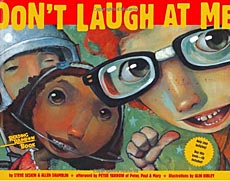 Don't Laugh At Me
(picture book adaptation of a song about
being ridiculed and about encouraging
kindness to others)
by Steve Seskin
3rd grade - 5th grade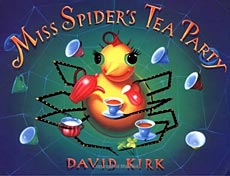 Miss Spider's Tea Party
(when kind Miss Spider the other bugs
to her tea party, they wont because
they're afraid of spiders)
by David Kirk
1st grade - 3rd grade

We need more books on not judging by appearances!

Help! This list is way too short, but we can't seem to find more books on this subject. Know of any?  Please share so we can add it to this list!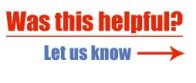 We LOVE getting likes!  It makes us want to keep making these lists!  :) Please press LIKE if you found this information helpful. And help us spread the word by sharing the page.


Or Pin this page to your Pinterest board to share it and remember it for later. :)