Examples of Fables
for Children

There are many excellent collections of fables for children on the market today people.  We've listed some of our favorites below but plan to add plenty more over the next few months.  Because there are so many fables books for children and most are retellings of familiar classics, the illustrations end up playing a big role in differentiating the titles, as does the language used by the author. In the short descriptions below we have tried to note what distinguishes a particular title from the others to help you pick the one that fits you best.


Favorite Fables for Children

The Lion and
the Mouse
by Jerry Pinkney
Preschool - 2nd grade

Mice, Morals, &
Monkey Business
by Christopher Wormell
Kindergarten - 3rd grade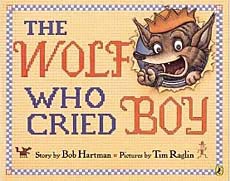 The Wolf Who
Cried Boy
by Bob Hartman
1st grade - 3rd grade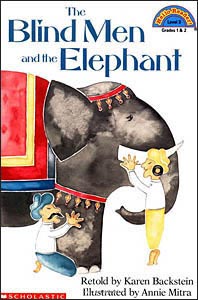 The Blind Men
and the Elephant
by Karen Backstein
Kindergarten - 2nd grade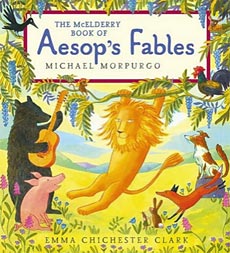 The McElderly Book
of Aesop's Fables
by Michael Morpurgo
Kindergarten - 4th grade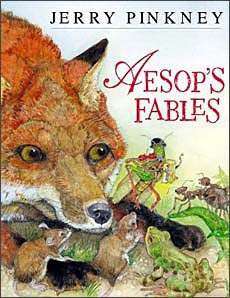 Aesop's Fables
by Jerry Pinkney
Kindergarten - 4th grade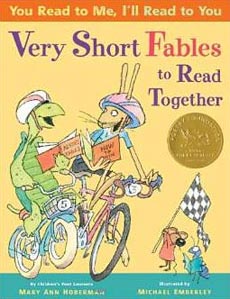 Very Short Fables to
Read Together
You Read to Me, I'll Read
to You by Mary Hoberman
Kindergarten - 3rd grade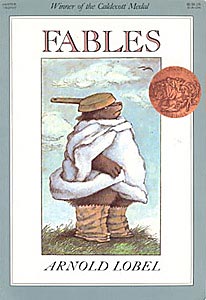 Fables
by Arnold Lobel
1st grade - 4th grade

Squids Will
Be Squids
by Jon Scieszka
2nd grade - 5th grade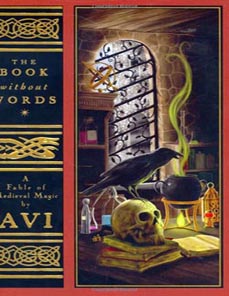 Book Without Words
A Fable of Medieval
Magic by Avi
5th grade - 8th grade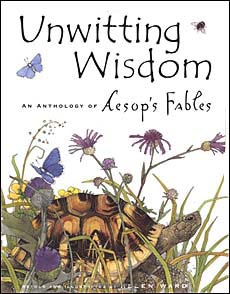 Unwitting Wisdom
by Helen Ward
3rd grade - 6th grade

The Little Prince
by Antoine de Saint-Exupery
7th grade & Up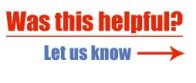 We LOVE getting likes!  It makes us want to keep making these lists!  :) Please press LIKE if you found this information helpful. And help us spread the word by sharing the page.


Or Pin this page to your Pinterest board to share it and remember it for later. :)


---