When Stories Fell Like Shooting Stars

by Valiska Gregory & Stefano Vitale

Richly hued, oil-on-wood paintings are paired with lyrical but simple sentences in this book of two related stories--one about the cost of being greedy and the other about the rewards of generosity.
In the first story, a fox captures the setting sun to get power over his fellow animals and meets with tragic results. In the second story, bear sees the moon fall from the sky and he and his animal friends help put it back for everybody to enjoy.
Interest Level:   1st grade - 3rd grade


Peek Inside:
Below are sample pages from inside this stunningly beautiful children's book:



return to books on teaching generosity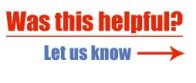 We LOVE getting likes!  It makes us want to keep making these lists!  :) Please press LIKE if you found this information helpful. And help us spread the word by sharing the page.


Or Pin this page to your Pinterest board to share it and remember it for later. :)