The Great Brain Book

by HP Newquist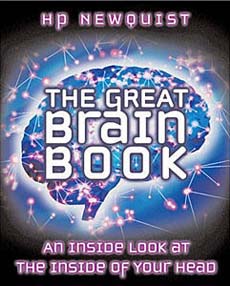 Subtitled: An Inside Look at the Inside of Your Head
This thorough, detailed guide to the brain packs a lot of information, moving from the historical study of the brain to modern advances and discoveries. All this is packaged in a colorful, cleanly designed layout full of illustrations, diagrams, x-rays, and close ups of the human brain.

Newquist keeps the reader engaged by mixing "hardcore science...with anecdotes that will capture student interest, such as how tightrope walkers rewire the fear centers of their brains and how lobotomies came to be popular" (SLJ). Your kids will love finally understanding the cause of brain freeze or learning about the man whose personality completely changed after an accident shot a steel rod through his brain. 

This is no easy reader,  but School Library Journal was right in calling it "an excellent resource for reports as it is much more detailed than an encyclopedia entry". And, teachers will find it useful for human body lesson plans.

A National Science Teachers Association Outstanding Book (2006)!


Reading Levels
Interest Level:  Grade 7+              Lexile Measure: 1070L


See inside
We really like the clean design of the spreads, with ample use of white space and interesting photographs throughout. With such a complex topic, the authors and designers wisely chose to not load each page with too much text. Additionally, "pencil drawings and color illustrations (many of them deliciously icky) help to lighten the weight of the vocabulary." (Booklist)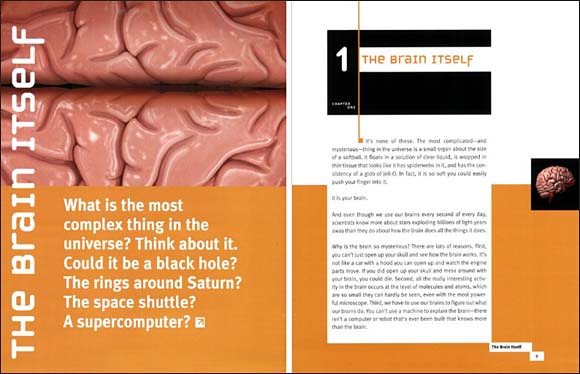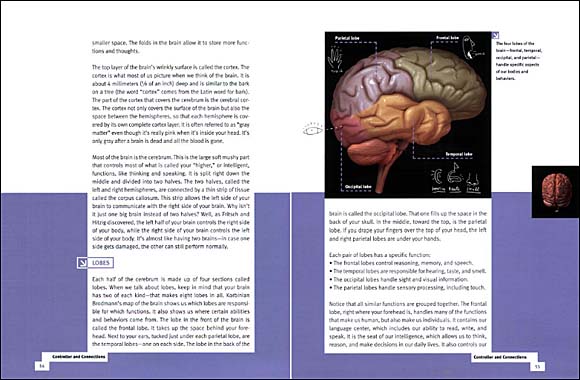 To learn more about this book, click the link below.  Please note that if you purchase an item from Amazon, they give us a small referral fee. (This helps pay for site hosting costs, thus allowing us to keep everything free for site visitors!)

---