We are working on a write up of Splat Says Thank You.  In the meantime, here is a peek inside:

 
return to children's books that teach being thankful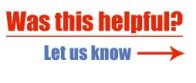 We LOVE getting likes!  It makes us want to keep making these lists!  :) Please press LIKE if you found this information helpful. And help us spread the word by sharing the page.


Or Pin this page to your Pinterest board to share it and remember it for later. :)