Best Books on
Science for Kids

Combat the 'science is boring' stereotype with great books on science for kids. Below are stunning, interesting titles that help show students just how fun and exciting science and exploring the world around them truly can be.
Yes, it's hard to fit science into an already over-crowded school day. Where do you find time? This is where compelling science kids books can really help! They're ideal for teaching science, of course, plus they add a little literacy to your lesson (and sometimes math too). Work these books into your plans to create strong cross-curricular lessons.
These are books that can spark a love of science! And in our experience, kids are so naturally curious that they are WAY tuned in and attentive whenever we present a great science kids book. They really wanna know all they can about animals, plants, volcanoes, weather, etc...


Search for Books on Science for Kids
Human Body
The human body's complex.
Kids books can make it
understandable!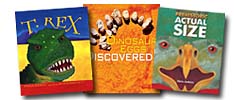 Dinosaurs
Dinosaurs are fascinating
for children of all ages.
Our lists are K-8.

Plants & Seeds
Our picks on best children's
books on all things related
to plants (incl. trees).

Habitats & Food Chains
Food Chains     Desert Habitat
Grass/Prairie    Forest Habitat
Ocean Habitat   Arctic Habitat
Pond/Freshwater 

  Evolution & Darwin
Teaching children evolution
can be both complicated
and controversial. Kids
books help this hurdle!

Animal Kingdom
This section coming soon!
including mammals, ocean
animals, arachnids, insects,
reptiles and amphibians

More categories on science for kids will be added over the coming year! We are really excited to grow this section of our site. Kids love science!  Teachers: If you're adding great science children's books to your science curriculum, let us know what works for you. And homeschoolers, we'd love to hear which kids science books you've used in your homeschool science curriculum.
ALSO...we are also in the process of adding related lesson activities / extension ideas to go with these books. We LOVE reading a great children's science book, then building on that excitement by having the kids do a fun, related activity (especially cross-curricular ones that mix math and science or science and art).  We are working on adding this feature, but in the meantime, if you know of a great lesson that goes with one of the books we feature, will you let us know. Thanks!

---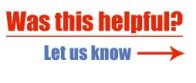 We LOVE getting likes!  It makes us want to keep making these lists!  :) Please press LIKE if you found this information helpful. And help us spread the word by sharing the page.


Or Pin this page to your Pinterest board to share it and remember it for later. :)