Red Sings from Treetops:

A Year in Colors
by Joyce Sidman, illustrated by Pamela Zagarenski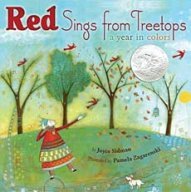 A charmingly exploration of seasons and how they can be captured in colors and sounds (ie: old leaves and crushed berries smell purple, green "peeks from buds" and "white clinks in drinks.") Sidman's evocative word pictures and Zagarenski's mixed-media illustrations are perfect.
This charming picture book is custom-made for teaching poetry, the seasons, and color in art. 

We LOVE the charming illustrations, which mix collage, paintings on wood, pencil drawings, and color washes. To really appreciate the magic, be sure kids can see the pages up close, as some of the collage elements are quite small.
Some of the poetic color-to-season or smell-to- season connections will likely be challenging for younger students to grasp, so we suggest you preface your read aloud by saying that this book shares how the author thinks of seasons. "Let's see if you think of the same colors and sounds when you think of the seasons, or if you think of different ones."


Awards Won!
      * Caldecott 2010 Honor Book
      * Claudia Lewis Award for Poetry
      * Horn Book Magazine Fanfare Award
      * New York Public Library 100 Best Titles for Sharing


Reading Levels
Interest Level: PreS-Gr. 3          Lexile: AD570L          Grade Equivalent: 3.3

Peek Inside
Below are sample pages from inside Red Sings from Treetops: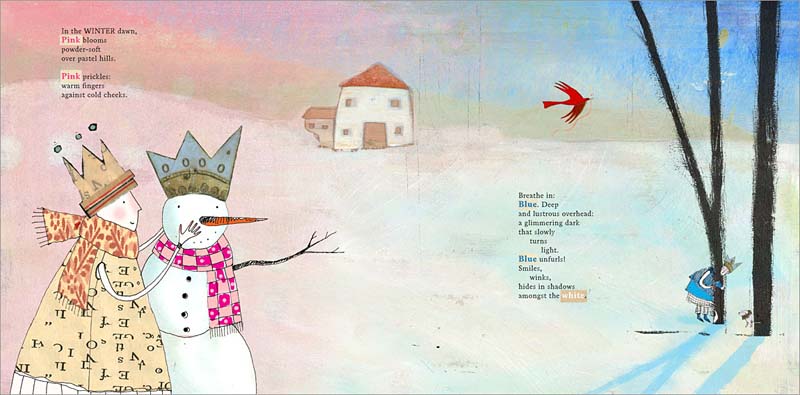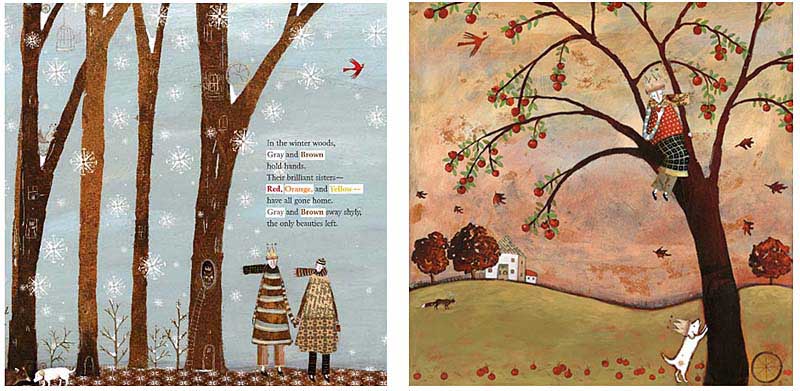 To learn more about this book, click the link below.  Please note that if you purchase an item from Amazon, they give us a small referral fee. (This helps pay for site hosting costs, thus allowing us to keep everything free for site visitors!)

---
This book won the prestigious Caldecott Medal for best children's books. Check out our list of all the books that have won the Caldecott Award.