Porcupining:
A Prickly Love Story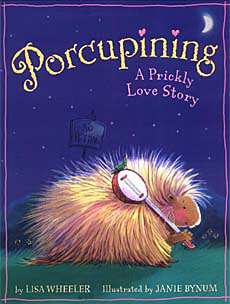 by Lisa Wheeler & Janie Bynum
Cushion the porcupine feels like the most unloved animal at the petting zoo, so he sets about finding love and friendship through a series of heartfelt serenades. His efforts don't seem to be getting anywhere until he meets Barb, the hedgehog and it's love at first sight!
Adorable little Cushion the porcupine will win your heart!  He's so clueless in his earnest efforts to find love that you can't help but root for him (ie: he has no idea that his serenades are actually sorta insulting and that's why they aren't working.)
We generally don't love books that are full of puns, but in this case they are quite cute and funny. Plus, Lisa Wheeler's sing-songy prose is a perfect fit for this story about a singing porcupine! :)

And, if you like this title, be sure to check out Hokey Pokey: Another Prickly Love Story-- a follow-up story that shares Cushion and Barb's comical efforts to dance together without too many prickly pokes! 
Reading Levels

Interest Level:  PreS-Gr. 2          DRA Level:  16                  Lexile Measure: 360L
Grade Level Equiv: 1.8               Guided Reading: J

See Inside This Book

Below are sample spreads from inside this book.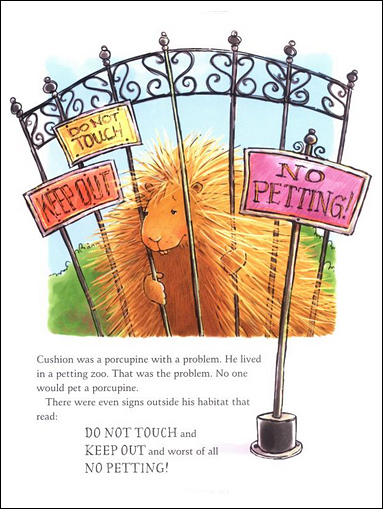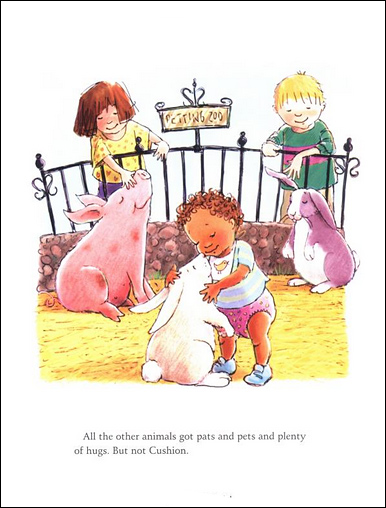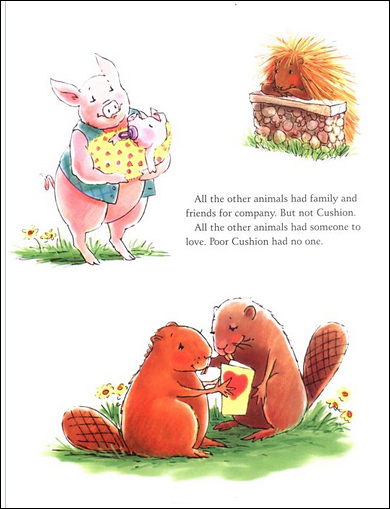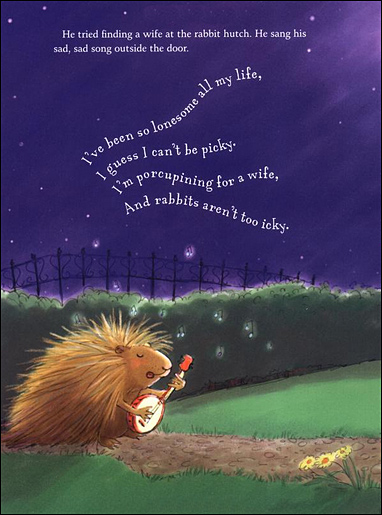 To learn more about this book, click the link below.  Please note that if you purchase an item from Amazon, they give us a small referral fee. (This helps pay for site hosting costs, thus allowing us to keep everything free for site visitors!)

---