One Hen: How One Small Loan Made a Big Difference
by Katie Milway, illustrated by Eugene Fernandes

Based on a true story of how the gift of one hen grew into a thriving West African farm employing many. Little Kojo was forced to quit school to help his mother, but one day he was able to get a small loan (a 'microloan') to buy a hen. In time, he built up his flock, and eventually became the largest poultry farmer is the area. A great book for teaching how small acts of generosity can make large differences.

Interest Level: Gr. 2-5    Difficulty Level: age 9-12

We're working on a write up of One Hen. In the meantime, here is a peek inside: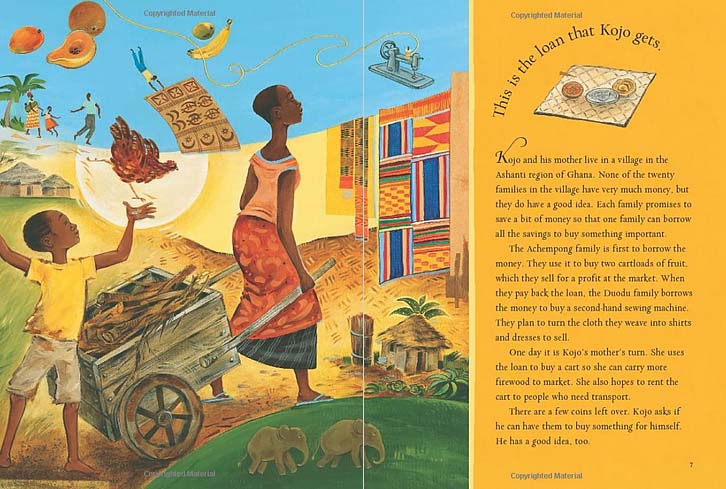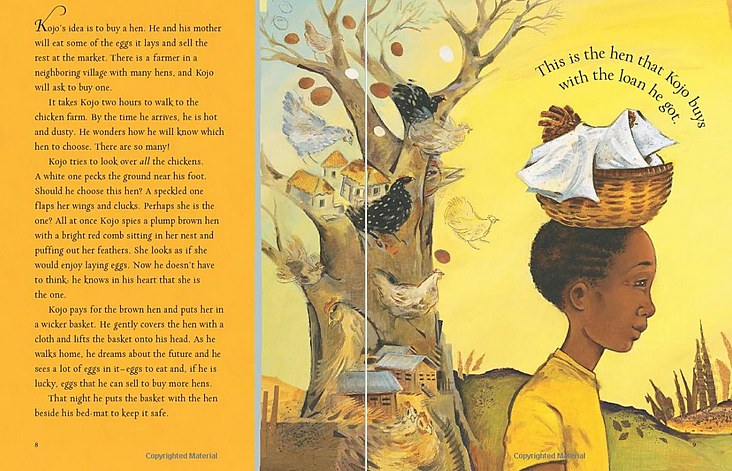 To learn more about this book, click the link below.  Please note that if you purchase an item from Amazon, they give us a small referral fee. (This helps pay for site hosting costs, thus allowing us to keep everything free for site visitors!)
Where to now?
see this book on Amazon.com    or   children's books for teaching generosity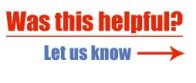 We LOVE getting likes!  It makes us want to keep making these lists!  :) Please press LIKE if you found this information helpful. And help us spread the word by sharing the page.


Or Pin this page to your Pinterest board to share it and remember it for later. :)


---