Best Leveled Readers

for Guided Reading F / DRA 10
Got a level F / DRA 10 reader on your hands (or a classroom full of them?) We've scoured the bookshelves and come up with a list of the best leveled readers and picture books for kids currently reading on Guided Reading Level F / DRA level 10.  [It's the same level. Some schools use the DRA Leveling system while other schools use the Guided Reading (Fountas & Pinnell system).

Below are leveled readers and picture books that are perfect for kids reading on Level F / 10.   (If you are a parent and are unsure what your child's current level is, ask the teacher.)


Two Ways to Shop:
#1:  buy books on this level from Amazon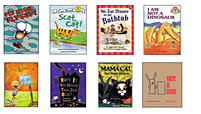 If you prefer to buy new (unused) books, check out our list of the very best leveled readers and picture books ON THIS level. Includes links directly to each book on Amazon.


#2:  buy sets of used books on this level from us
If you don't mind buying used books, check out our BUNDLES of books--all on Guided Reading Level F / DRA Level 10.  You get 10 books for $25!  These sets have been put together by K-2 elementary school teachers who teach children at this level every day! In fact, we have copies of these same books in our own classroom libraries and guarantee that these are popular with kids and ideal for early readers on this level.  All of the books are used but in great condition!

*Perfect for teachers building their classroom's leveled readers library OR for parents looking for reading material on their child's reading level.*

One small catch -- There's just ONE of each set. We're not a store; we're just a group of teachers who find popular used books and bundle them together once we've found 10 good ones at a given level. So, if you see a set you like, buy it now. It may be gone tomorrow!


This section is being uploaded this week (March 20-26)
---
How to help a child reading on this level
It can be hard to know exactly what skills to focus on or what abilities your reader should already possess. Hopefully the following information will be helpful to you as you read with your Guided Reading Level F / DRA Level 10 reader and support his/her growing literacy.

(If you are a parent and are unsure what your child's current level is, ask his or her teacher. Or, if your child brings home leveled readers for at-home reading, see if the level is noted anywhere on the book.)


At this level, children should focus on:
consistently "self correcting"
Kids should continue to self-correct at this level, requiring fewer corrections from you because they are listening to their own reading, catching mistakes themselves, and re-tackling words that are challenging. (See the page for level E books for more on this).


reading without pointing
Although it's not required, this is a good level to start reading without having to point to each word. You will have to gauge this with your own child to see if he/she is ready. If the rate really slows down or he/she seems to get lost on the page, keep the finger in there. :)  If not, start practicing reading lines without using a finger.


read at a "good" speed
Emphasize that good readers don't read super, super fast, even if they can do it. And, good readers don't read super slow and get lost. You may want to demonstrate both extremes (just for a few lines) with your child's book now and then in order to show why reading at a good speed matters (and by 'good' rate, we mean appropriate rate, but that will mean nothing to most kids, right?)  This takes practice and shouldn't be emphasized too much at this level or else kids might become preoccupied with their speed to the detriment of more important skills (especially if they are a slow reader).


read with expression
Just like reading at a good speed, this is a level when you can start talking about reading with expression. Early readers sound like robots. The task of decoding each word is so much work!  However, as kids become more fluent, they should begin starting to read with expression and read in natural phrases.


solve words with regular and irregular letter‐sound relationships
As your student's class moves through the different phonics lessons of the year (varies per teacher/school district), your child should be applying this knowledge to his or her reading. If you happen to know what is being taught in class that week or recently, perhaps point it out when reading (ie: if they've just learned about silent/magic e, ask "Did you notice that the vowel says it's name because there's a silent e at the end?"  Or, even better, "Why does that vowel say it's name?")


read more high frequency 'sight words' automatically
The more quickly children can read these most common words, the better. It makes a HUGE difference in reading progress and reading fun! (Your child's class likely has sight word lists that he/she needs to pass off, but if not,

here

is a list.)


What's different about leveled readers at level F/10:

Each level builds on the previous one. Leveled readers for Guided Reading Level F / DRA Level 10 generally have the attributes of Level E / 8, plus the following 'new' characteristics:

more frequent dialogue, and sometimes greater stretches of dialogue

more words with inflectional endings [-s, -es, -ing, -ed]

longer, more complex sentences
[Levels C-D tend to have simple sentences ("The cat is fat") and Level E mixes in some compound sentences ("The cat is fat but he can run fast".) Leveled readers at this level (F) often build on this by having longer sentences (ie: 10+ words) and a greater number of complex sentences with prepositional phrases, more adjectives, etc..]
expanded genres (realistic fiction, fantasy, simple informational texts, simple plays...)
a bit longer (average about 4-8 lines of text per page)


Do leveled readers really matter?  Isn't a book a book?
One of the best ways to promote reading growth is to give kids books written for their exact current reading level. This prevents frustration and confusion (if books are too hard) or boredom and lack of challenge (if books are too easy). Giving "good fit books" (a teaching term for on- level books) to kids is a great way to promote much greater improvements in reading ability and foster a genuine interest in books, even, dare we hope...a LOVE of reading. :)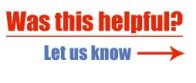 We LOVE getting likes!  It makes us want to keep making these lists!  :) Please press LIKE if you found this information helpful. And help us spread the word by sharing the page.


Or Pin this page to your Pinterest board to share it and remember it for later. :)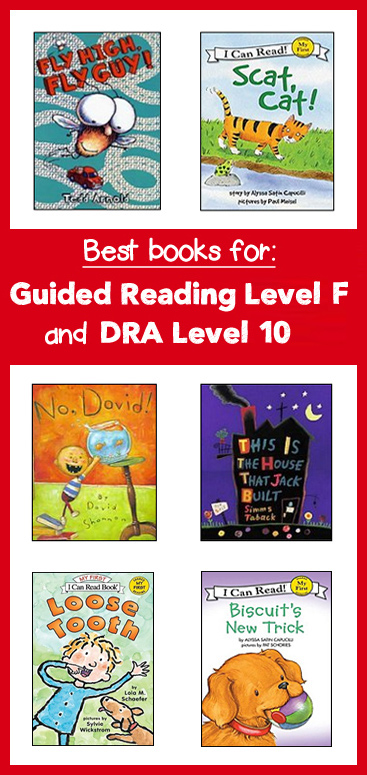 ---