Lazily, Crazily, Just a Bit Nasally: More About Adverbs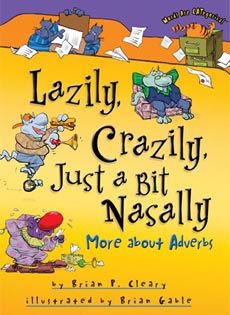 written by Brian Cleary
illustrated by Brian Gable
The Words are Categorical series team is back with another "jolly treatment of the topic" (Booklist).  This book shows rather than just tells students what adverbs are and how to use them. As with its predecessor, this book features comical cartoon cats doing all manner of zany things.
Rhyming verses are replete with adverbs that are color coded based on whether they convey when, where, how often... 
This book is part of the popular series called Words are CATegorical.  If you don't yet know this series, check it out. They're pretty helpful for teaching!
Interest Level:   Grade 2-4  

See Inside:    Below are sample spreads from inside this book: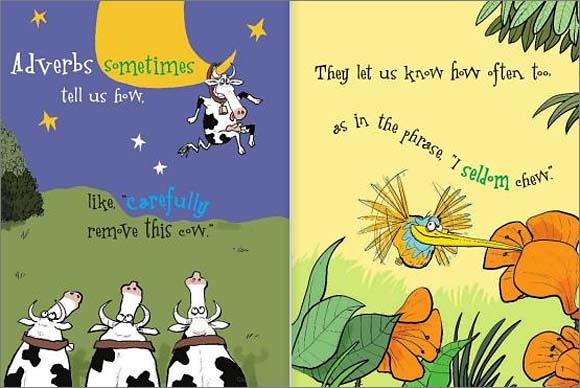 To learn more about this book, click the link below.  Please note that if you purchase an item from Amazon, they give us a small referral fee. (This helps pay for site hosting costs, thus allowing us to keep everything free for site visitors!)

---