I Stink!

by Kate and Jim McMullan
A hungry and excited New York City garbage truck shares a delightfully disgusting ABC list of the disgusting items that he devours each day---dirty diapers, fish heads, ugly underpants...

Oh how we love this book! The artwork is as hilarious as the text. Your students will be in stitches. 

Although...just to clarify, the ABC component is just one part of the book (when he explains what he ate).  It's not the main purpose or structure of the book.
If you like this title, be sure to check out McMullan's other books I'm Dirty and I'm Mighty.  It's the same concept, just with different personalities. :)


Reading Levels
Interest Level:   Preschool - Grade 2             DRA Level:   24      
Grade Level Equivalent  1.7                           Guided Reading:   M


See inside
Here are early spreads, where the little garbage truck with a HUGE personality heads out for a night of work, proudly narrating all that he does and eats.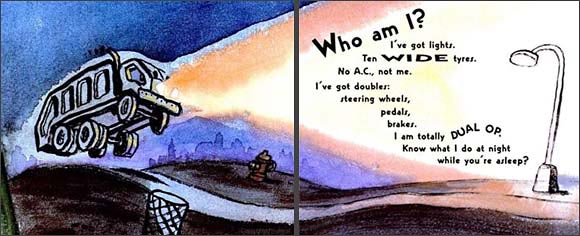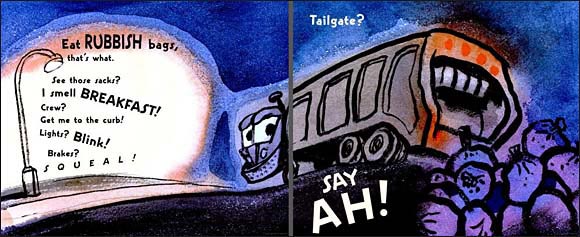 To learn more about this book, click the link below.  Please note that if you purchase an item from Amazon, they give us a small referral fee. (This helps pay for site hosting costs, thus allowing us to keep everything free for site visitors!)

---
This book is the first in a whole series!  Be sure to check out other series books -- all featuring similarly spunky (but different) vehicles. To learn more, click on the book covers below or the link above.


---