I Am Abraham Lincoln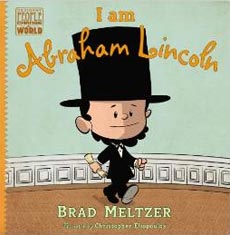 by Brad Meltzer
illustrated by Christopher Eliopoulos
To be honest, we weren't expecting to like this book as much as we did. It's good!  Brad Meltzer is best known as a best-selling author of books for adults. Could he make the transition down to the level of kids?  In our opinion... absolutely. His kid-friendly, conversational style is perfect for this young audience!
This could be a good first introduction to Abraham Lincoln, as the book covers his life from boyhood to the presidency.  What we especially liked is that this book is a biography and a character education book rolled into one.  Children learn about many instances where Abraham Lincoln stood up for what he believe in, from dealing with bullies as a child to fighting against slavery as an adult.
Every now and then, Meltzer breaks from the storyline to interject a sentence or two reinforcing the 'moral' of the story just shared. We like how he explicitly states and reinforces the lessons, rather than leaving it to children to figure out what they are to take from the story.  Sometimes books with character education messages are written so subtly that some children miss the message entirely. Kids aren't adults. At this age, they are still developing the ability to synthesize information, identify a main idea, infer an author's purpose, etc...  In short, some little ones need it spelled out for them, and Brad Meltzer does that here. Reading this book makes us want to check out more books in this series. :)
Reading Levels

Interest Level:  K-Gr. 2               DRA Level:  30                 Lexile Measure: 460L
Grade Level Equiv: 3                 Guided Reading:  N


See Inside

We don't love the illustration style, but that could be just a personal preference. Something about the illustrations reminds us of the generic tv cartoon shows we watched as a kid. But, kids are less picky about that stuff, and for this book, it's the lessons learned, not the illustrations, that earned its spot on this list. :)
Below are the first two spreads from inside this book. They should give you an idea about what this book is like, although most pages have a lot more text than that first spread. Not too much text, per se. Just more than one sentence. :)  To see larger versions of these sample pages, simply click on the images.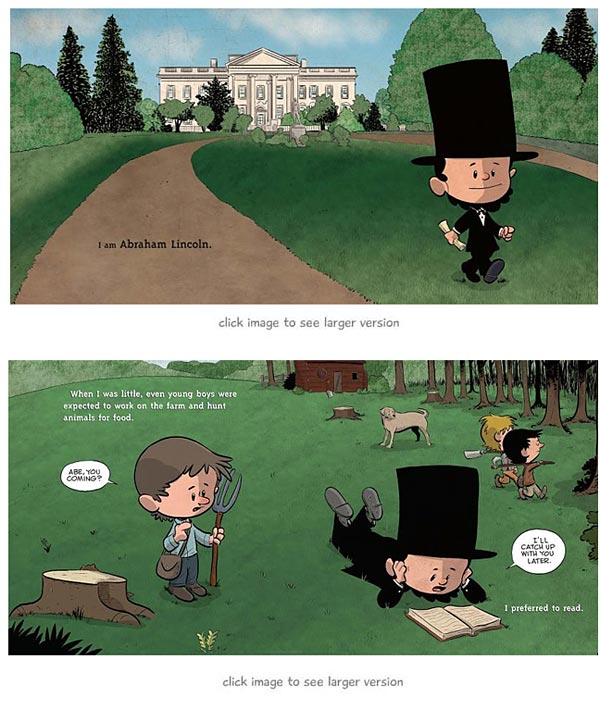 To learn more about this book, click the link below.  Please note that if you purchase an item from Amazon, they give us a small referral fee. (This helps pay for site hosting costs, thus allowing us to keep everything free for site visitors!)

---