Herd of Cows! Flock
of Sheep!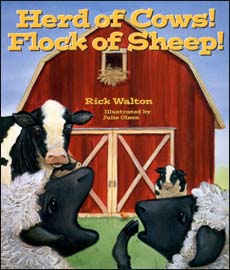 by Rick Walton
illustrated by Julie Olsen
When an exhausted Farmer Bob sleeps through torrential raining and flooding on his farm, it takes the cooperation of groups of animals to save the farmer and his farm. This storyline allows for a natural introduction to a series of animal-related collective nouns (ie: herds, flocks, swarms, gaggles...)

School Library Journal ended its review with "Walton has once again had fun with language-this time with 'group' vocabulary." Of the collective nouns books we've listed, this one is definitely the most 'fun.' However, it is limited to collective nouns about animals, so we suggest you pair it with Ruth Heller's A Cache of Jewels.


Interest Level       Kindergarten - 5th grade        


See inside
Below are two sample spreads from inside Herd of Cows, Flock of Sheep: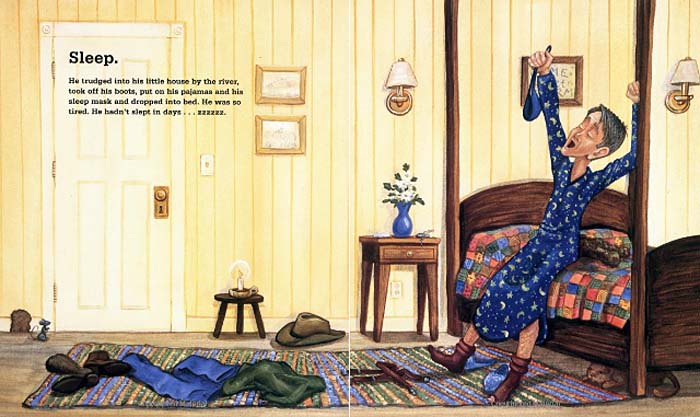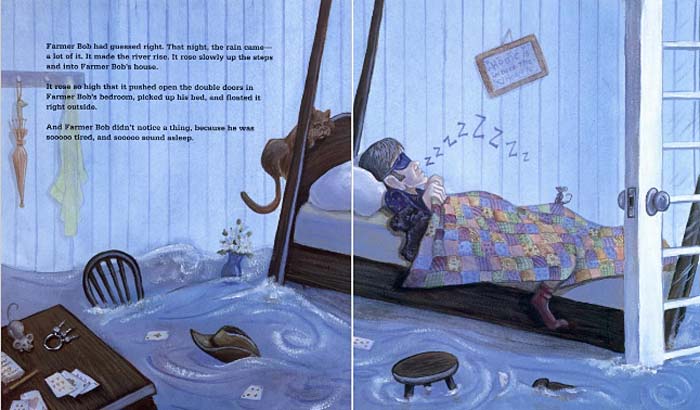 To learn more about this book, click the link below.  Please note that if you purchase an item from Amazon, they give us a small referral fee. (This helps pay for site hosting costs, thus allowing us to keep everything free for site visitors!)

---