Our Favorite Halloween Kids Books
Below are some of our favorite Halloween kids books. There are SO many to choose from, but we've found these to be the most fun and clever available. So much FUN!  Even though Halloween is by far the most *CRAZY* day at school and the kids are as hyper as can be, you have to admit the kids' excitement is irresistible.

And, as any teacher will attest, all you have to do is give what you're teaching a Halloween slant, and the kids are with you the whole time!  We love that about Halloween 'season'. So parents and teachers...be sure to add plenty of these clever and adorable Halloween kids books to your kids' holiday experience.

Best Halloween Kids Books
and fun related activities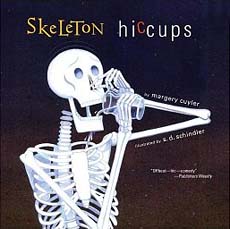 Skeleton Hiccups
(a skeleton and his ghost
friend try to cure his
case of hiccups)
by Margery Cuyler
Preschool - 2nd Grade

Click, Clack, Boo
(Farmer Brown wants to
sleep thru Halloween. Will
the animals let him?)
by Doreen Cronin
Preschool - 1st grade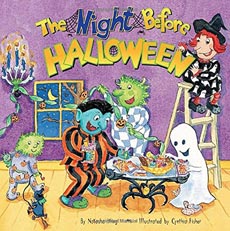 The Night Before
Halloween
(monsters come face to
face with trick-or-treaters.
Set to Twas the Night
Before Christmas)
Preschool - 3rd grade
Where's My Mummy
(Little Mummy needs a
little comfort when he
gets scared)
by Carolyn Crimi
Preschool - 1st grade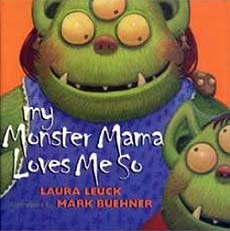 My Monster Mama
Loves Me So
(describes the many
ways monster mamas
love their little ones)
by Laura Leuck
Kindergarten - 2nd Grade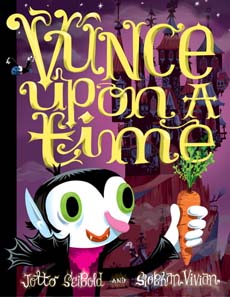 Vunce Upon a Time
(a candy-loving but shy
vampire ventures out to
go trick-or-treating)
by J.Otto
Kindergarten - 3rd grade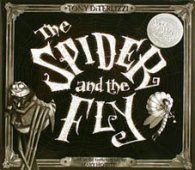 The Spider and the Fly
(the original 1829 poem
but with a luminous, 1920s
classic Hollywood look)
Mary Howitz
1st grade - 6th grade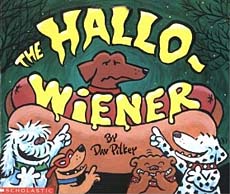 The Hallo-wiener
(a dachshund dresses up
as a hot dog and ends up
saving the day)
by Dav Pilkey
Preschool - 3rd Grade

Room on the Broom
(some helpful animals
hitch a ride on a friendly
witches broom)
by Julia Donaldson
Kindergarten - 3rd Grade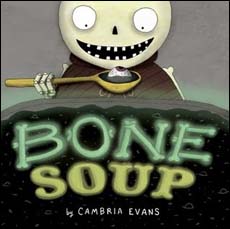 Bone Soup
(a Halloween-themed
version of the popular
folk tale Stone Soup)
by Cambria Evans
Kindergarten - 3rd grade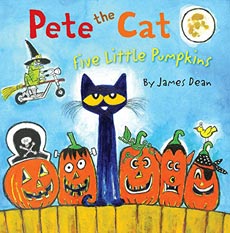 Pete the Cat: 5
Little Pumpkins
(Pete the Cat rocks the
classic song "Five Little
Pumpkins")
Preschool - 2nd grade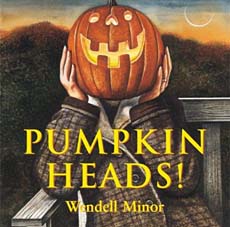 Pumpkin Heads!
(shows a range of jack-o-
lantern faces, from cowboys
to snowmen)
by Wendell Minor
Preschool - 1st Grade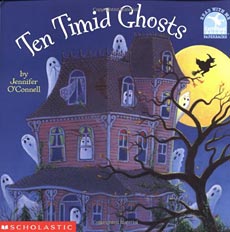 Ten Timid Ghosts
(ten timid ghosts are busy
haunting their house until
a witch moves in!)
by Jennifer O'Connell
Preschool - 3rd grade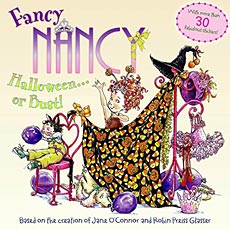 Fancy Nancy
Halloween Books
(Halloween or Bust and
Candy Bonanza--two ultra
'fancy' Halloween stories)
Preschool - 3rd grade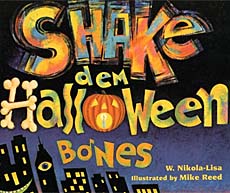 Shake Dem
Halloween Bones
(fairy tale characters attend
a raucus halloween party,
told in a hip-hop rhyme )
Preschool - 3rd grade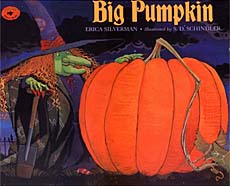 Big Pumpkin
(a witch wants to make
pumpkin pie but her prize
pumpkin is too big)
by Erica Silverman
Preschool - 2nd Grade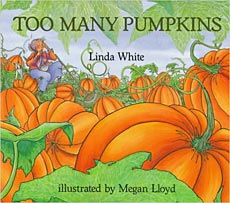 Too Many Pumpkins
(when a woman buries an
unwanted pumpkin, she
then gets a HUGE
bumper crop the next fall)
Preschool - 3rd grade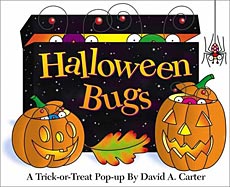 Halloween Bugs: A
Trick-or-Treat Pop-Up
(funny, crazy, spooky bugs
pop out from behind doors)
by David Carter
Preschool - 3rd grade

Splat Halloween Books
(Splat the Cat What Was That?, Scaredy-Cat Splat!, and Splat the Cat
and the Pumpkin-Picking Plan)  by Rob Scotton
Preschool - 3rd grade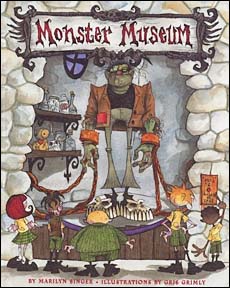 Monster Museum
(meet Werewolf, Count
Dracula, Mummy, and
other slimy, screaming,
slithering friends)
Kindergarten - 2nd Grade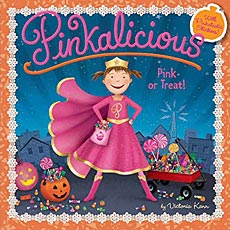 Pinkalicious: Pink
or Treat
(Halloween might have to be
cancelled due to a storm. Can
Pinkalicious save the day?)
by Victoria Kann
Preschool - 3rd grade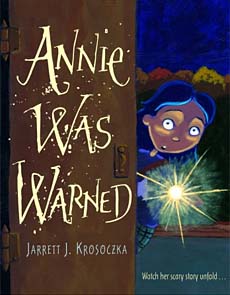 Annie Was Warned
(Annie was warned not to
go into creepy Montgomery mansion... Suspenseful! :)
by Jarrett Krosoczka
Preschool - 2nd Grade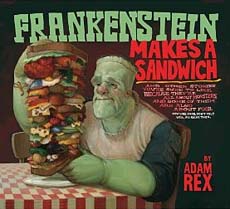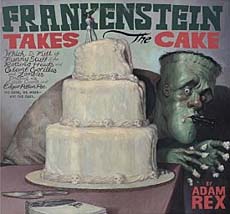 Frankenstein Makes a Sandwich & Takes the Cake
(hilarious poems about popular Halloween monsters and their secret
trials [ie: Who knew poor Dracula's got some hygiene issues?]
Great for middle grades and anyone who liked The Stinky Cheese Man.)
by Adam Rex
3rd grade - 6th grade

Halloween Chapter Books

We haven't had a chance to write reviews for these books, but we thought we'd mention them in case you were looking for a chapter book on Halloween for kids (all the Halloween kids books above are picture books). Nothing gets the kids in the mood like a good, suspense or just plain silly Halloween-themed daily read aloud. :)  Below are some fun ones to try: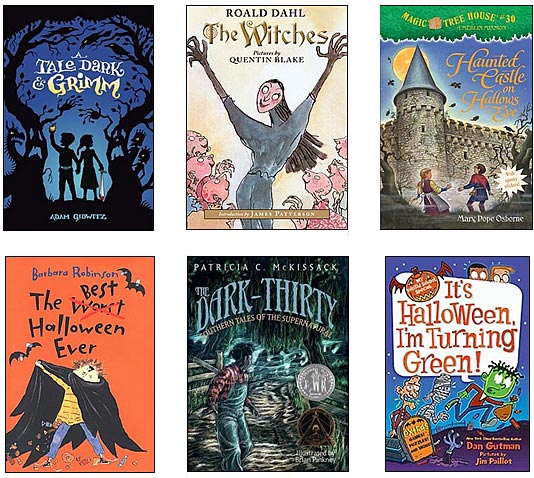 Used Halloween Kids Books
great quality -- save $$$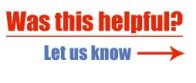 We LOVE getting likes!  It makes us want to keep making these lists!  :) Please press LIKE if you found this information helpful. And help us spread the word by sharing the page.


Or Pin this page to your Pinterest board to share it and remember it for later. :)


---