Hairy, Scary, Ordinary
What is an Adjective?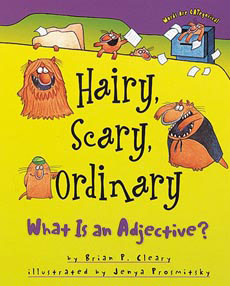 by Brian Cleary
illustrated by Jenna Prosmitsky
The Words are Categorical series team is back with another fun grammar lesson, this time about adjectives. Goofy illustrations of humans and cats illustrate each adjective mentioned in the text, making for an entertaining introduction to adjectives and a great vocabulary builder.
Kirkus Reviews calls this book "neat, clever, commendable, and groovy."
Reading Levels
Interest Level:  Gr. 1-4               DRA Level:  34
Grade Equivalent: 3.1               Guided Reading:  O

See Inside
Below are sample spreads from inside this Words Are Categorical series book: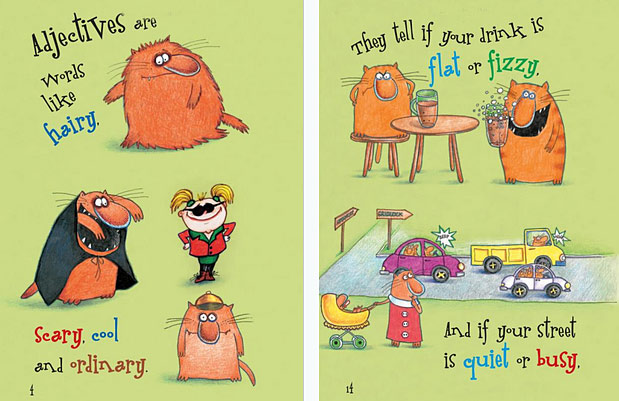 To learn more about this book, click the link below.  Please note that if you purchase an item from Amazon, they give us a small referral fee. (This helps pay for site hosting costs, thus allowing us to keep everything free for site visitors!)

---