Dearly, Nearly, Insincerely
What is an Adverb?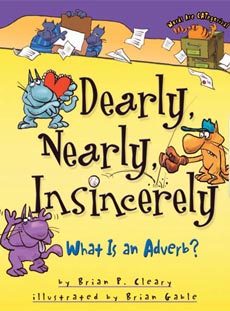 written by Brian Cleary; illustrated by Brian Gable
With the same liveliness and zaniness of their previous books, Cleary and Gable are back with this book for teaching adverbs. Bouncy verses define adverbs ("Adverbs tell us when and how, / Like, quickly do your homework, now") and then give a seemingly endless list of examples which are printed in color to make them stand out from the text.
Readers learn that adverbs often end in -LY (ie: the small spread above is from that section) as well as other characteristics of adverbs. 
School Library Journal said "The energy and sheer razzmatazz...will have young grammarians entranced." And Kirkus Reviews commended it for "...effectively explaining a potentially boring subject through a bouncy rhyming text filled with puns and jokes that will appeal to kids." 


Reading Level:   Grade 2-5
Grade Level Equivalent:   3.7          
DRA Level: 34
Lexile Measure:  860L
Guided Reading Level: O


Below are sample spreads from inside this book. Fans of the series will recognize the same crazy cat antics and the bouncy, grammar filled rhymes.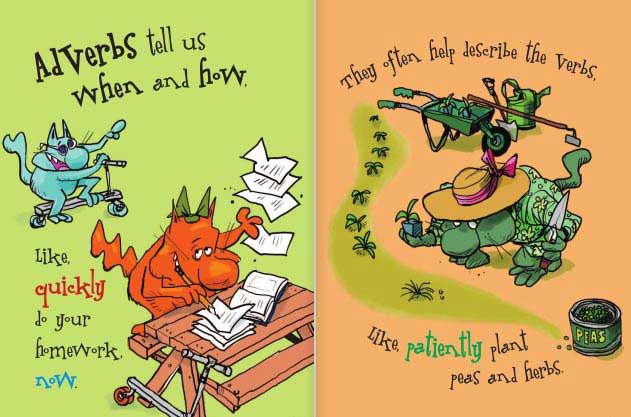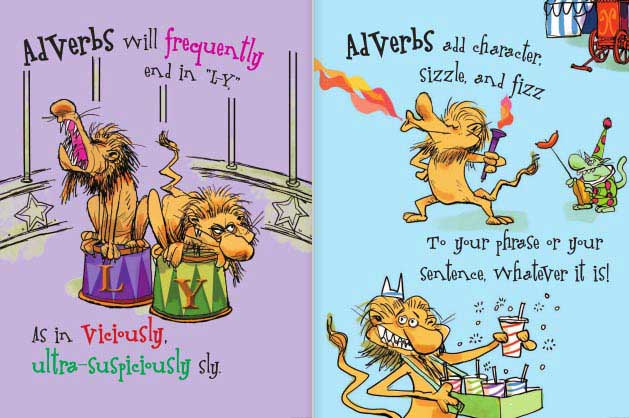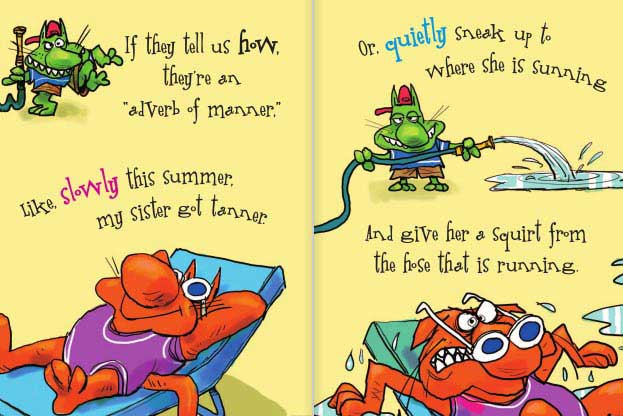 To learn more about this book, click the link below.  Please note that if you purchase an item from Amazon, they give us a small referral fee. (This helps pay for site hosting costs, thus allowing us to keep everything free for site visitors!)

---