Dave the Potter

Artist, Poet, Slave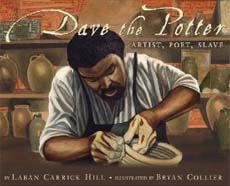 by Laban Hill & Bryan Collier
In Dave the Potter, stunning illustrations and evocative, lyrical free verse poetry tells the inspiring story of a 19th century slave named Dave who had tremendous talent and skill in pottery. In addition to telling Dave's personal story, readers watch as Dave does step involved in making a piece of pottery.
School Library Journal called the book "outstanding in every way." We agree but it's not the story that drew us in; it's Collier's illustrations! 
This book's FULL of great curriculum ties, such as:
      art: shows the many different steps in the process of making pottery
      language arts: this story is written in free verse...plus there's Dave's poetry
      character education: this story touches on ambition and overcoming obstacles
      American history: Dave's story shows the strength and resolve that slaves had
      to possess (although life as a slave is not central to the book)


Awards Won
   * Caldecott 2011 Honor Book
   * Coretta Scott King Best Illustrator Award 2011
   * Nat'l Cncl for Teachers of English's Orbis Pictus Outstanding Nonfiction Award


Reading Levels
Interest Level: K-Gr 4           Grade Equivalent: 9.4               Lexile Level: 1100L


See Inside
Below are sample spreads from Dave the Potter. Collier's illustrations mix watercolor and collage and the result is brilliant. You'll find yourself staring at each page and watching new elements pop out. The collage elements often have a pattern that add depth and meaning to the overall illustration.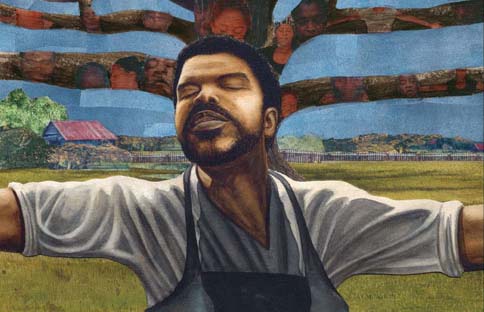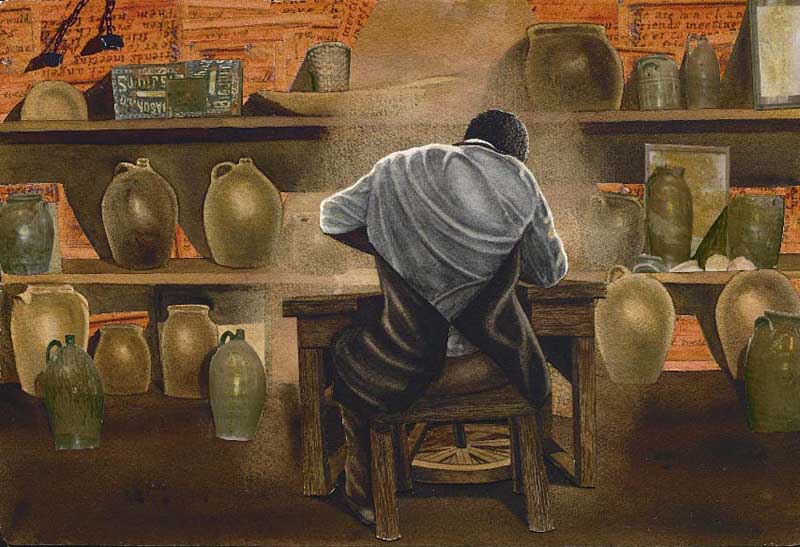 Lesson Idea
The obvious extension activity for this book is to use it to introduce a pottery activity or any activity involving modeling something out of clay. This book beautifully illustrates the steps involved in creating a piece of pottery. This book is powerful, and students will be highly motivated to get started! 
Then, when the pots or sculptures are made, you could tie the activity back to the book again by having the students write a short poem or haiku about what they created (as Dave does in the book, although his are more about life in general).

To learn more about this book, click the link below.  Please note that if you purchase an item from Amazon, they give us a small referral fee. (This helps pay for site hosting costs, thus allowing us to keep everything free for site visitors!)

---

This book won the prestigious Caldecott Medal for best children's books. Check out our list of all the books that have won the Caldecott Award.