Caldecott Books
Award Winning Picture Books
Ah, the Caldecott Books!  We wait for the announcement of this award like most people wait for the Academy Awards. In case you aren't familiar with the Randoph E. Caldecott Award, each year a group of authors, publishers, booksellers, and editors chooses one Caldecott Medal and two to four Caldecott honorees.
These Caldecott books represent the very best books for children published during the previous calendar year. They are all truly that year's "not to be missed" children's books.  This page (and the subsequent three pages) shows the winners of this most prestigious award for children's picture books.
For each of the Caldecott books below, be sure to click the 'see inside' link to get a glimpse of the magic within the covers, as well as a summary /review of the book, a list of other awards, reading levels (DRA, Lexile, Guided Reading), and lesson ideas (for some).


Complete Caldecott Books List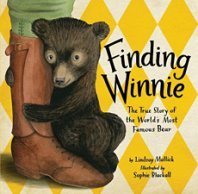 Finding Winnie
(The True Story of the
World's Most Famous Bear)
Kindergarten - Grade 3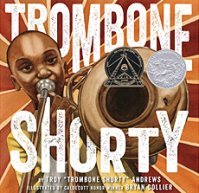 Trombone Shorty
(biography of a musician and
the culture of New Orleans)
Grade 1 - Grade 4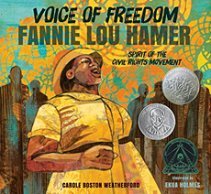 Voice of Freedom
Fannie Lou Hamer: The Spirit
of the Civil Rights Movement
Grade 6 & Up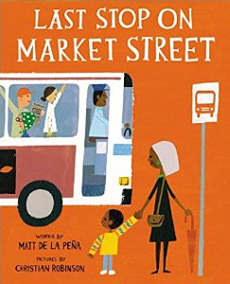 Last Stop on
Market Street
(a boy's heartwarming Sunday morning routine with his nana)
Preschool - Kindergarten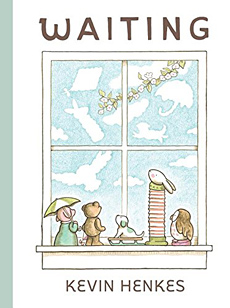 Waiting
(a child's toys wait on a
windowsill for marvelous
things to happen)
Preschool - Kindergarten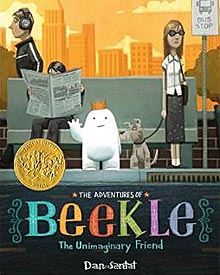 The Adventures of
Beekle
The Unimaginary Friend
Caldecott Medal 2015
Preschool - 2nd grade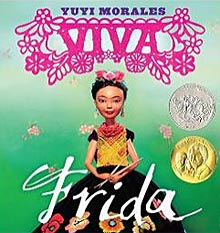 Viva Frida
(a fabulously illustrated
bio of artist Frida Kahlo)
1st Grade & Up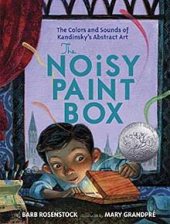 The Noisy Paint Box
The Colors and Sounds of
Kandinsky's Abstract Art
1st grade - 4th grade

Nana in the City
(a boy's overnight visit to his
grandma in the big city)
Preschool - 3rd grade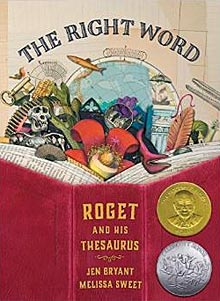 The Right Word
a kid friendly biography
of Roget and his thesaurus)
2nd grade - 5th grade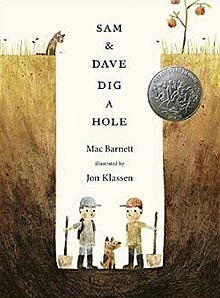 Sam & Dave Dig a Hole
(two friends dig a hole hoping
to find something amazing)
Preschool - 1st grade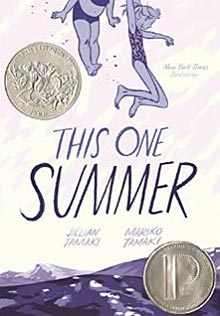 This One Summer
(a teen graphic novel;
heartbreaking but hopeful)
8th Grade & Up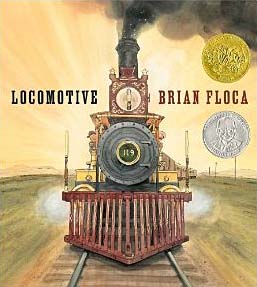 Locomotive
(beautifully illustrated account
of America's early railroads)
Caldecott Medal 2014
3rd grade - 5th grade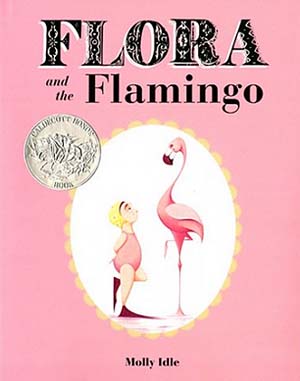 Flora and the Flamingo
(a wordless lift-the-flap
picture book about the
joys of friendship)
Preschool - 2nd grade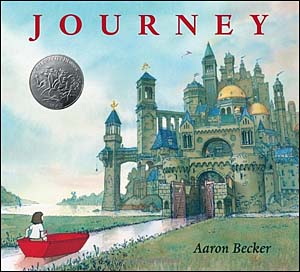 Journey
(a gorgeously illustrated
wordless picture book that
tells the story of a girl's
'flight of fancy' adventure)
1st grade - 4th grade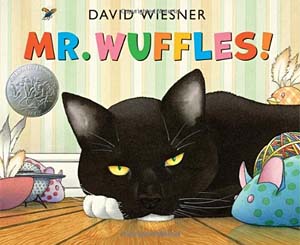 Mr. Wuffles!
(Mr. Wuffles the cat plays with
a spaceship of actual aliens!)
Preschool - 3rd grade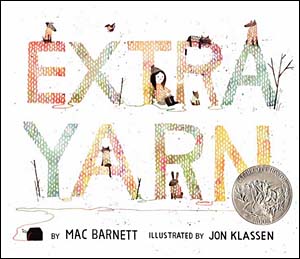 Extra Yarn
(a girl and her magical yarn
transform a community)
Preschool - 3rd grade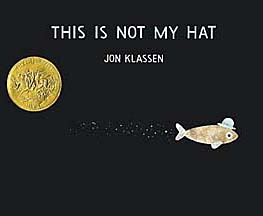 This Is Not My Hat
(simple but so funny!)
Caldecott Medal 2013
Preschool - 3rd grade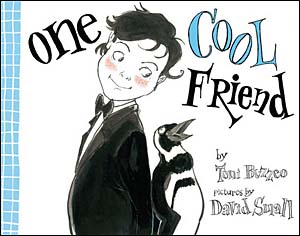 One Cool Friend
(a boy visits an aquarium, and
takes home a pet penguin!)
Preschool - 3rd grade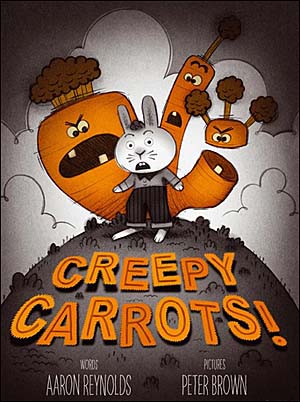 Creepy Carrots!
(a carrot-loving bunny is
suddenly taunted by carrots!)
Preschool - 3rd grade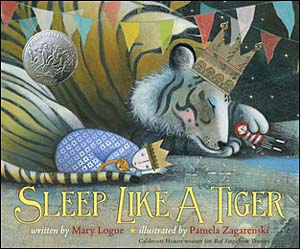 Sleep Like a Tiger
(a not-so-sleepy little girl
"explores" animals & sleep)
Preschool - 1st grade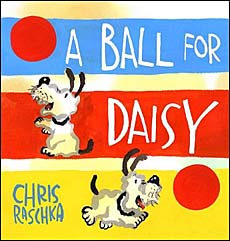 A Ball for Daisy
(a spunky puppy is crushed
when her toy is damaged)
Caldecott Medal 2012
Preschool - 2nd grade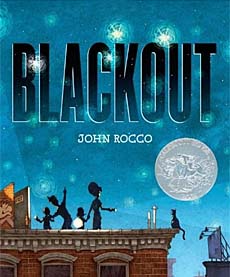 Blackout
(a family reconnects with
each other and neighbors
due to a blackout)
Kindergarten - 2nd grade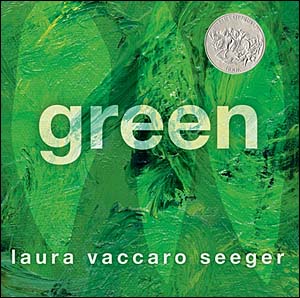 Green
(a homage to green, with
Seeger's trademark die-cut
pages and vibrant colors)
Preschool - 1st grade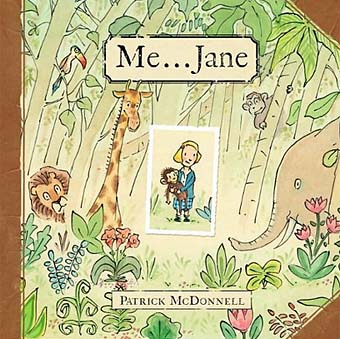 Me...Jane
(adorable kid-friendly bio
of a young Jane Goodall)
Kindergarten - 3rd grade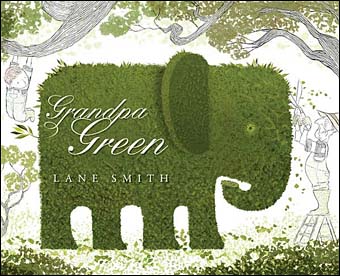 Grandpa Green
(a boy learns about his grand-
pa's life via his garden)
Kindergarten - 3rd grade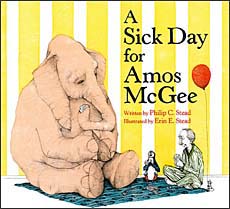 A Sick Day for Amos
McGee
Caldecott Medal 2011
Kindergarten - 2nd grade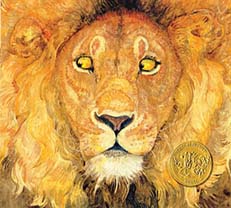 The Lion & the Mouse
(beautifully illustrated
version of the classic tale)
Caldecott Medal 2010
Preschool - 3rd grade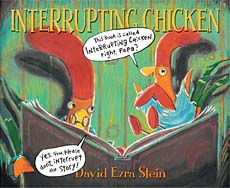 Interrupting Chicken
(little chicken keeps interrupting
story time to warn characters of impending danger --- so cute!)
Preschool - 3rd grade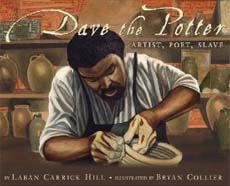 Dave the Potter:
Artist, Poet, Slave
(an inspiring story of a slave
who was skilled at pottery)
1st grade - 4th grade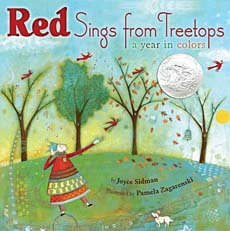 Red Sings from Treetops
(exploration of seasons and
how they can be captured
in colors and sounds) 
1st grade - 3rd grade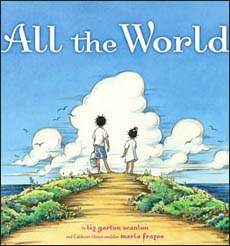 All the World
(a sweet look at one family
as they experience one
glorious summer day)
Preschool - 3rd grade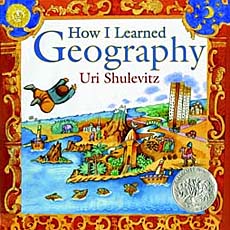 How I Learned Geography
(a poverty stricken boy is
transported to exotic locales
thanks to some great maps!)
1st grade - 5th grade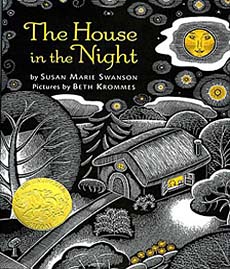 The House in the Night
(luminescent illustrations
paired with a bedtime story)
Caldecott Medal 2009
Preschool - 1st grade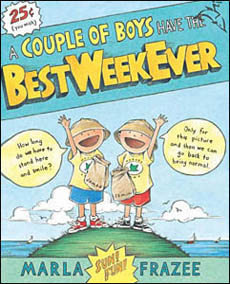 A Couple of Boys Have
the Best Week Ever
(two best friends have a blast
together during summer break)
Kindergarten - 3rd grade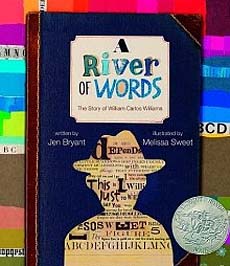 A River of Words
The Story of William Carlos
Williams, a prize winning poet
(full of brilliant illustrations!)
3rd grade - 6th grade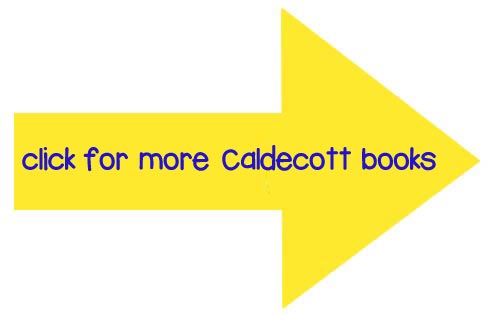 There are tons more Caldecott books to check out. We just couldn't fit them all on one page.  To see more Caldecott books, just click the arrow above. And be sure to check out our other award lists, like the Newbery Award, the NSTA science books for kids award, etc. Parents and teachers are too busy to search through all the new releases each year. These award lists are a great resource!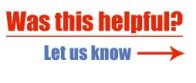 We LOVE getting likes!  It makes us want to keep making these lists!  :) Please press LIKE if you found this information helpful. And help us spread the word by sharing the page.


Or Pin this page to your Pinterest board to share it and remember it for later. :)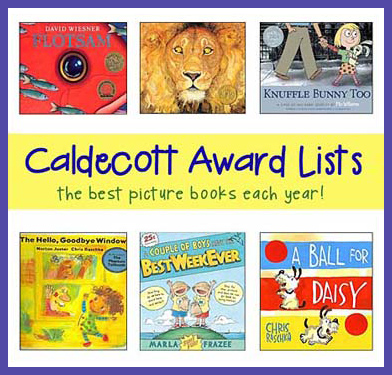 ---