Abraham Lincoln
biography for kids

We love reading Abraham Lincoln biography books for kids! The more we learn about Abraham Lincoln, the more impressed we are by the strength of his character and convictions, his wisdom and foresight, his humility and his tremendous desire to see the good in people. He truly is inspirational!
Below are the best Abraham Lincoln biography books for children. They are well written, do an excellent job of humanizing the man while also communicating how amazing he was. And they're a real treat to read. One cannot help but feel motivated to be a kinder, wiser, more compassionate person after reading these excellent Lincoln biographies!
FYI: We also have kids biographies on George Washington, Benjamin Franklin, other founding fathers, and Theodore Roosevelt. To see those, click here.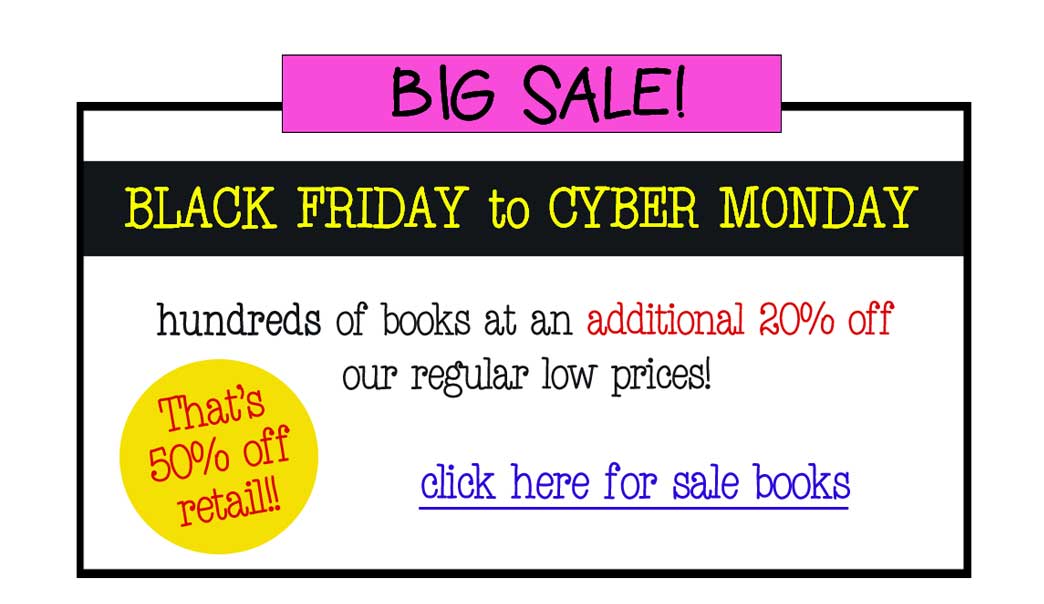 Abraham Lincoln Biography Books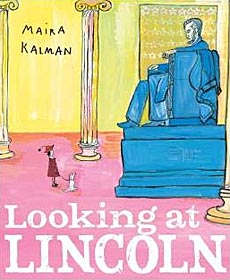 Looking at Lincoln
(little girl learns about Abraham
Lincoln and his enduring legacy)
by Maira Kalman
Kindergarten - 3rd grade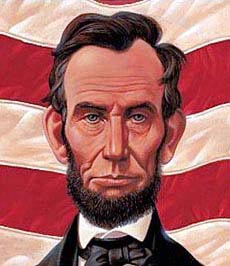 Abe's Honest Words
(powerfully written and stunningly illustrated biography - AMAZING!)
by Doreen Rappaport
2nd grade - 6th grade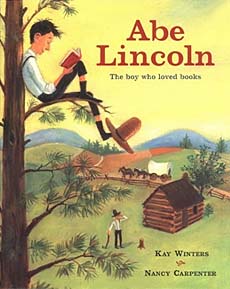 Abe Lincoln: The Boy Who
Loved Books
(CUTE kid-friendly introduction
to Lincoln's early years)
by Kay Winters
Kindergarten - 2nd grade

Abe Lincoln's Dream
(little girl on White House tour
meets Abe Lincoln's ghost)
by Lane Smith
Kindergarten - 3rd grade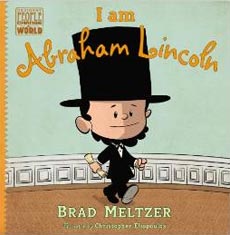 I am Abraham Lincoln
(part of the popular series Ordinary
People Change the World)
by Brad Meltzer
Kindergarten - 3rd grade

Abe Lincoln's Hat
by Martha Brenner
Kindergarten - 3rd grade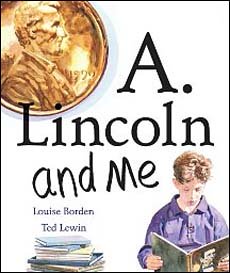 A. Lincoln and Me
(a young boy gains confidence
when he realizes how much he
has in common with Lincoln)
by Louise Borden
1st grade - 3rd grade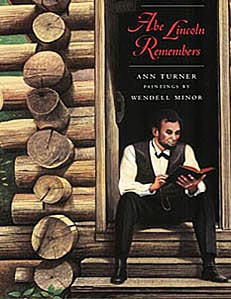 Abe Lincoln Remembers
(a good basic introduction to
Lincoln's life, full of beautiful,
photo-realistic paintings)
by Ann Turner
1st grade - 4th grade

Abe Lincoln at Last!
(Magic Tree House)
by Mary Pope Osborne
2nd grade - 5th grade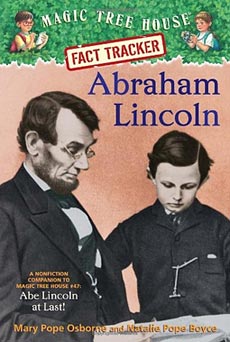 Abraham Lincoln
(Magic Tree House Fact Tracker)
by Mary Pope Osborne
2nd grade - 5th grade
Lincoln and His Boys
(a chapter book account, told from
the point of view of Lincoln's boys)
by Rosemary Wells
3rd grade - 7th grade

Lincoln Tells a Joke
How Laughter Saved the
President (and the Country)
3rd grade - 6th grade

Abraham Lincoln Biography Books for Gr. 5+

We teach early childhood, so books for upper elementary and middle school are a little out of our area of expertise. However, we know some of you may have come to this page looking for books for this age group. So, in compiling this list of the best Abraham Lincoln biography books, these books seemed to rise to the top of the list for older kids. They got great reviews, and some even won Newbery Awards and other major book awards. We don't have full reviews for most of these books, but hopefully you can find more information on Amazon.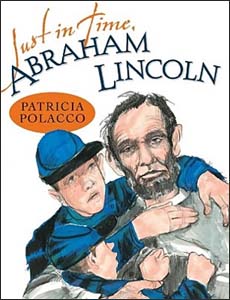 Just in Time, Abraham Lincoln
(boys visiting a Civil War museum
suddenly travel back in time!)
by Patricia Polacco
5th grade - 8th grade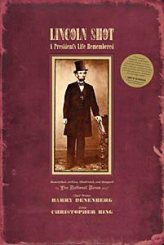 Lincoln Shot
A President's Life Remembered
(formatted like an old newspaper!)
by Barry Denenberg
5th grade & Up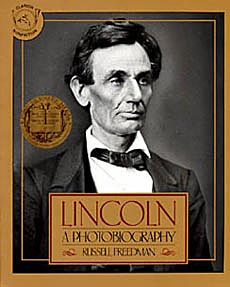 Lincoln: A Photobiography
(Newbery Medal Winner!)
by Russell Freedman
5th grade - 9th grade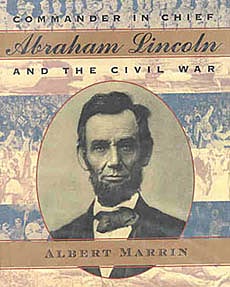 Commander in Chief
Abraham Lincoln & the Civil War
by Albert Marin
6th grade & Up

Good Brother, Bad Brother
Story of Edwin Booth & John Wilkes
by James Cross Giblin
6th grade - 9th grade

The Lincolns: A Scrapbook
Look at Abraham and Mary
by Candace Fleming
6th grade and Up

And . . . recommendations we're looking into: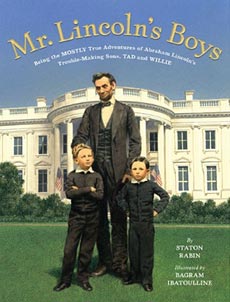 Visitors to this website have recommended a few additional books which we hopefully will be reviewing soon.  So many books, so little time.

In the meantime, click the link to find out more about these books.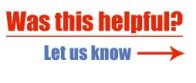 We LOVE getting likes!  It makes us want to keep making these lists!  :) Please press LIKE if you found this information helpful. And help us spread the word by sharing the page.


Or Pin this page to your Pinterest board to share it and remember it for later. :)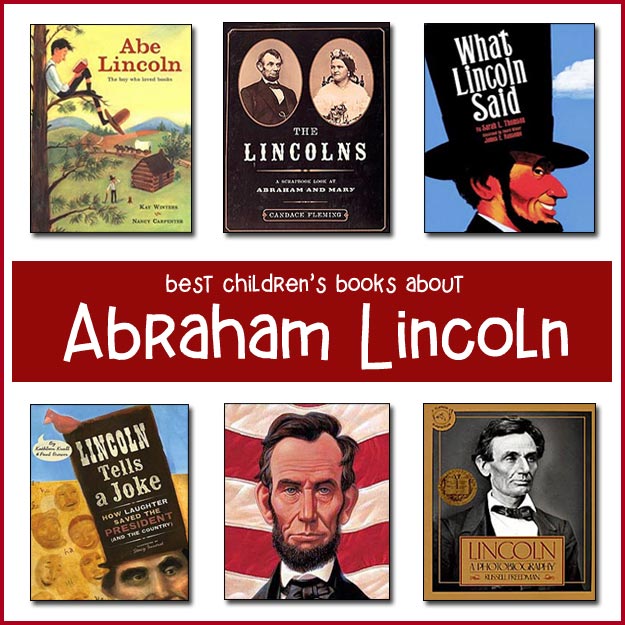 ---