Abe's Honest Words
The Life of Abraham Lincoln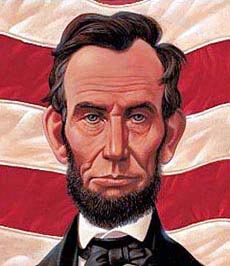 Abe's Honest Words: The Life of Abraham Lincoln
written by Doreen Rappaport
illustrated by Kadir Nelson

Abe's Honest Words is an absolutely stunning book!  Rappaport's moving, lyrical text and Nelson's large, spell-binding paintings work together to powerfully communicate they key events of  Lincoln's life and the principles that defined his life and his presidency.
Rappaport and Nelson have captured Lincoln's passion for learning, for humanity, and for justice. Despite being very familiar with the life and accomplishments of Abraham Lincoln, I walked away from this book newly amazed at what a remarkable and inspired man he was. This really is must-have book for every American classroom--for President's Day, for US History lessons, for any time.
This book has most deservedly won numerous children's book awards, including:

International Reading Association Teachers Choice Award 

New York Public Library 100 Books for Reading
Chicago Public Library Best of Best Children's Books
Capital Choices 100 Best of the Year List

CCBC Choices Best Children's Books of the Year
Reading Levels for Abe's Honest Words

Interest Level:  Grade 2-6
DRA Level: 40
Guided Reading:  S
Lexile Measure: 820L
Grade Level Equiv:  4.4            
See inside this amazing book

Below are sample spreads from this book. If you know Kadir Nelson's work, you know that you have to see the images full size to get that "gasp" moment. They are STUNNING!  Regardless, we will show you little samples of their greatness here. :)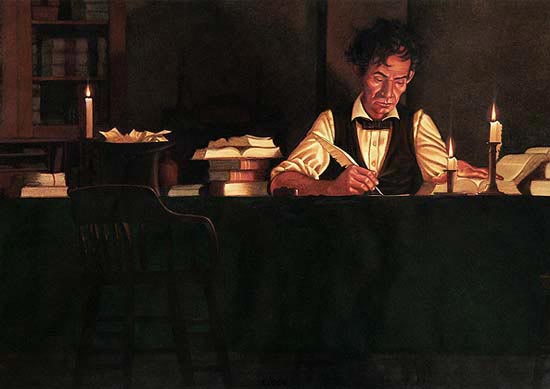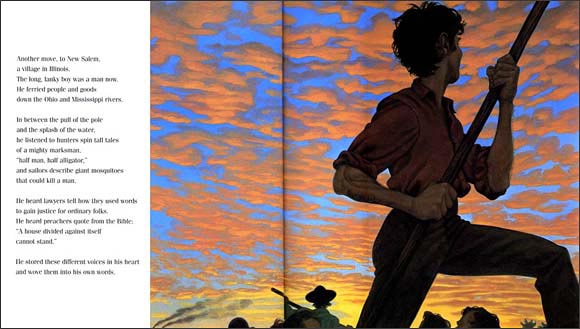 To learn more about this book, click the link below.  Please note that if you purchase an item from Amazon, they give us a small referral fee. (This helps pay for site hosting costs, thus allowing us to keep everything free for site visitors!)



Abe's Honest Words Lesson / Activity Ideas
If you are looking for related activities and lesson ideas to go with this book, try the following.  Also, the back of Abe's Honest Words lists important dates, suggestions for further reading, website, research sources...

Lesson Idea: Abraham Lincoln Quotes
Abe's Honest Words is really effective at giving the reader/listener a sense of who Abraham Lincoln was and what he stood for. After reading the book to your students, tell them you are going to read some quotes by famous people and ask them to guess whether they might be by Abraham Lincoln based on what they know of him from the book and what they've learned before (ie...can you imagine he would agree with the statement.) The quotes that are NOT by Lincoln are statements he wouldn't agree with. This is a good activity to get students thinking about Lincoln more and also exposing them to some of his very wise, kid-friendly quotes.  Discuss each quote's meaning.

Do you think Lincoln said this?    
"When you reach the end of your rope, tie a knot and hang on."     yes
"Speak loudly and carry a big stick."     no
"People are just as happy as they make up their minds to be."     yes
"I don't like that man. I must get to know him better."     yes
"The number one problem in our country is apathy, but who cares!"     no
"In the end it's not the years in your life that count, it's the life in your years."     yes
"We are responsible for what we do unless we are celebrities."     no
"The best way to destroy an enemy is to make him a friend."     yes
"Those who think you know everything are annoying those of us who do."     no
"Those who deny freedom to others deserve it not for themselves."     yes
"Be sure you put your feet in the right place, then stand firm."     yes


Lesson Idea: Papercraft Abraham Lincoln

Here's a fun papercraft Abraham Lincoln activity to do after reading this fantastic book. The PDF is in color but you could adjust the copier to light in order to print it lightly and allow your students to then color it in. 
It's a great exercise for practicing cutting skills as well as following directions, as you will want to walk them through putting it together once they are cut out.
Warning: This might be too tricky for younger kids. Best to try it yourself first to see if it's something your students can do.
To learn more about this book, click the link below.  Please note that if you purchase an item from Amazon, they give us a small referral fee. (This helps pay for site hosting costs, thus allowing us to keep everything free for site visitors!)

---
This is a great book, but if it's not exactly the book you are looking for, you can see:
---