A Cloak for the Dreamer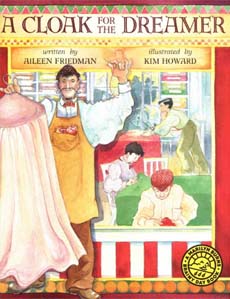 written by Aileen Friedman
illustrated by Kim Howard
A Cloak for the Dreamer is set in an Eastern European village and tells the story of two brothers who want to become tailors like their father, and a younger one (Misha) who dreams of a different life.
When the brothers are charged with making a fine cloak for a local official, each creates a cloak using different shapes of fabric.


The older two make stunning cloaks of rectangles and squares. Misha, however, uses circles fabric and the resulting cloak is  disastrous. Will this disastrous cloak be the final straw that helps Misha's father see his son is destined for other activities?
We don't love this title, but it is an engaging way to teach the geometrical concept that shapes must have angles to fit together.


Reading Levels
Interest Level: K-Gr. 3             DRA Level: *               Lexile Measure: 740L
Grade Level Equiv: 3.8          Guided Rdg:  *

* We are missing some reading stats on this book. If you know the missing stats, please let us know)


See Inside
Below is a sample spread from the beginning of this book: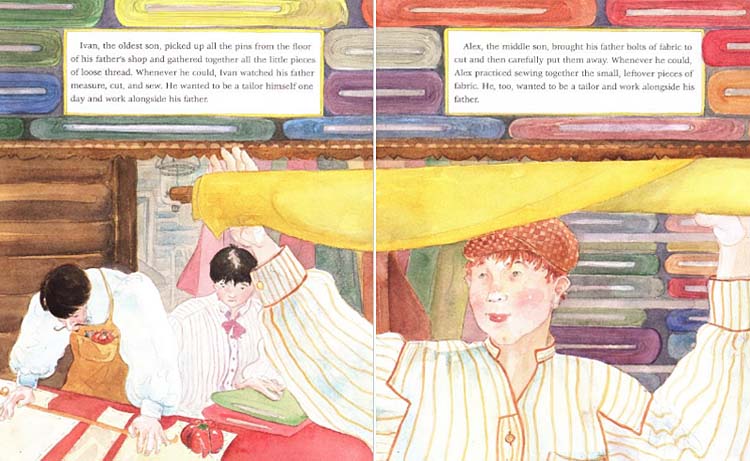 To learn more about this book, click the link below.  Please note that if you purchase an item from Amazon, they give us a small referral fee. (This helps pay for site hosting costs, thus allowing us to keep everything free for site visitors!)

---