365 Penguins

by Jean-Luc Fromental; illustrated by Joëlle Jolivet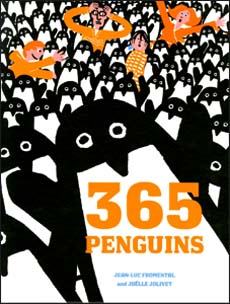 (1st grade - 4th grade)  A family is baffled when their uncle, an ecologist, keeps sending them a penguin a day. They quickly become overwhelmed trying to care for the increasing penguins and finally use multiplication to organize, feed and care for them.
It's a silly storyline, but the math lesson is a lot of fun and the retro-style illustrations are really unique!  School Library Journal points out that "the text provides endless opportunities for word problems" and Booklist says "this is a lively romp from the beginning to the end-- when the first polar bear arrives."  If you are teaching multiplication, check this one out. :)

The following sample pages show the tired and overwhelmed family after just one month of having a penguin arrive each day. As months go on and penguins keep arriving, the hilarity--and the application of math to help them cope-- increases.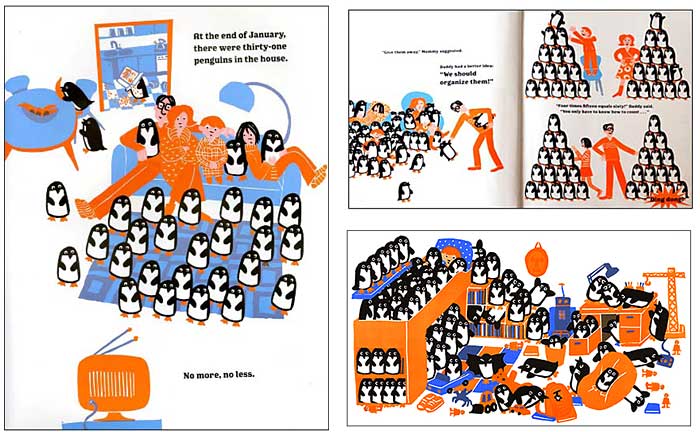 To learn more about this book, click the link below.  Please note that if you purchase an item from Amazon, they give us a small referral fee. (This helps pay for site hosting costs, thus allowing us to keep everything free for site visitors!)

---